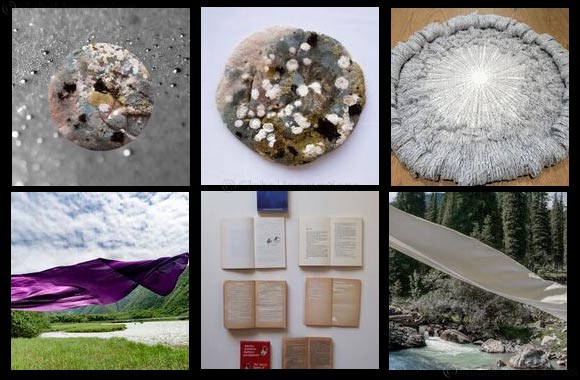 February 25, 2019 - Dubai UAE
Step into Tashkeel – Al Fahidi 'House of Failure', a exhibition of spectacular artworks sparked by taking risks, experimenting, failing and enduring during SIKKA from March 16 until 24.

In the arts, failure is often seen as a dirty word. Yet without pushing boundaries, taking risk, and learning from mistakes, practice becomes stagnant.

Failing is part of the creative progress. It ignites development, growth and evolution. Look at science – the concept of failure is a natural part of experimentation. If you want to learn how a process works or develop a new one, science demands that you try, fail, and try again.

The House of Failure / Bait Al Qusur examines the fundamental importance of experimentation and risk-taking in art and design practice. Practitioners are invited to contribute ephemera resulting from their own research and experiments that have answered questions, offered discoveries, served as inspiration, and opened new lines of inquiry. These items offer personal insights into confronting the fear of failure, whether failure can be helpful to the creative process, and how failure, either real or imagined, has contributed to current success.

The House of Failure / Bait Al Qusur turns the negative into a positive. It will allow the viewer insight into the breadth and depth of creative enquiry that lurks behind every work by an artist or designer.

Tashkeel Al Fahidi is based in House 10, Al Fahidi Historical Neighbourhood - Dubai

Tashkeel's activities during Sikka:

Fail Better!
Sunday 17 March & Sunday 24 March: 4.30–8.00pm
There are no mistakes in art. Free yourself from the fear of failure. Drop in and join Hadil Moufti and Fabiola Chiminazzo to discover about the importance of process and layers in art-making.
Suitable for young people (above 13 years) and adults.

Calligraphy Fun
Monday 18 March: 5pm, 6pm, 7pm
Join Ibraheem Khamayseh and discover the basics of calligraphy in creative 45-minute sessions. Explore the form, rhythm and movement of the Arabic alphabet using pens, pencils and playdough.
Children under 13 years old must be accompanied by an adult.

Ask Tashkeel
Tuesday 19 March: 4.30–8.00pm
Inspired by the art at SIKKA? Hungry to learn different techniques? Curious about how to take your arts practice forward? Find out what Tashkeel can do for you! Meet the team and learn about membership, our year-round workshop programme and more!
Suitable for adults.

Portfolio Reviews
Wednesday 20 March: 4.30–8.00pm
Portfolio reviews provide artists with guidance in taking their work to the next level. Completed projects, works in progress are all welcome. Book an individual 20-minute session with Tashkeel fine artist and instructor Fatima Atallah.
Suitable for adults.

Kintsugi
Thursday 21 March: 4.30–8.00pm
Kintsugi is the age-old Japanese art form of repairing broken ceramics in a way that is often considered more beautiful than when it was when whole. Join Hessa Al Ajmani and follow easy step-by-step instructions on how to piece back together with broken ceramics with glue and gold powder.
Suitable for young people (above 13 years) and adults.

Expressive Drawing
Friday 22 March: 11.15am, 12.15pm, 1.15pm, 2.15pm, 3.15pm
Join Katie Venner-Woodbridge for a medley of fun-filled 45-minute drawing workshops for children including Collaborative Drawing to Music, Battle Drawing and Drawing at Length.
Children under 13 years old must be accompanied by an adult.

Construct & Create
Friday 22 March: 4.30–8.00pm
Drop in and build your very own playbox with Salim Ahmed. It's so simple. Take a flatpack kit of pre-cut cardboard and assemble. Then dive into the lucky dip of signs and symbols and let your imagination run wild.
Children under 13 years old must be accompanied by an adult.

Featuring the Strikethrough: Craft Talk & Workshop for Writers and Artists
Saturday 23 March: 12.30–2.30pm
How do we work with gestures that allow and even showcase change, revision, failure while keeping the clarity and purpose of the work strong? Join Jill Magi to explore works by poets and artists where doubt, strikethrough and revision is central to the work itself. Participants will leave with a new work to develop further or ideas for new studio practices.
Suitable for adults.

Panel Discussion: The Artist & Failure
Saturday 23 March: 4.30–6.00pm
Join moderator Flounder Lee, Fatima Atallah, Katie Venner-Woodbridge and other 'House of Failure' exhibiting artists for a fascinating panel discussion that will examine the necessity of failure and how it feeds progress and development of studio practice.
Suitable for adults.