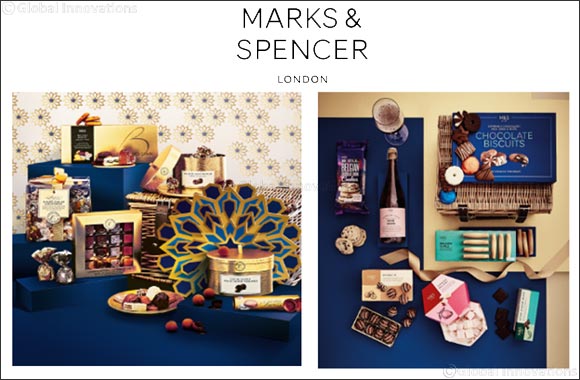 Dubai, UAE, April 18, 2019: Celebrate the Holy Month of Ramadan with Marks & Spencer's bespoke range of premium baskets filled with sweet treats guaranteed to delight family and friends alike.
With stunning hampers filled with the finest handpicked gourmet treats from around the world, including mouth-watering Cocoa Dusted Liquid Salted Caramels and creamy Dulce De Leche Truffles, The Ultimate Gold Collection is the perfect gift for loved ones and is sure to impress.
For the true chocolate lover, the Taste of Switzerland Gift Bag is the sweetest gift to give – and is filled with a superior selection of rich and exquisitely wrapped Swiss chocolates, including smooth Swiss Milk Chocolate Disks and a Swiss Extra Fine White Chocolate Mountain Bar.
Better still, this Ramadan you can create a custom-made hamper with the newly launched box of exceptionally succulent and delicious Zamli Dates or the popular Mini Bites that have been specially packaged for this important time of year. These delectable treats are perfect for sharing during your Eid al-Fitr celebrations.
Marks & Spencer has all you need to make moments extra special this Ramadan. Pick up ready-made gift bags starting from 99 AED or simply create your bespoke gift hamper.