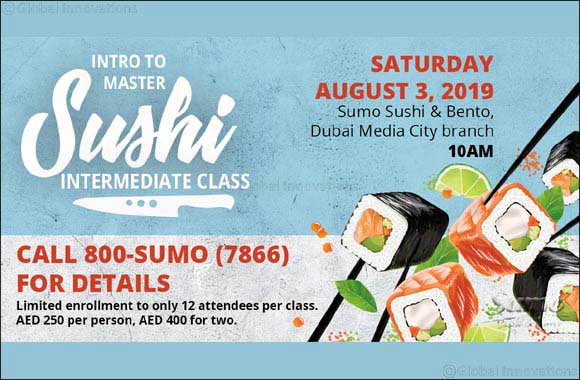 Learn from our Executive Sushi Chefs
July 23, 2019 - Dubai UAE
Acquire knowledge and skill in making:
Sake Nigiri
Kani Nigiri
Crunchy California Temaki
Rock and Roll
Sake Maki
Green Dragon
Enjoy your creation, receive a gift bag and a CERTIFICATE OF COMPLETION from Sumo!
Get our SUMO SUSHI Shirt for FREE when you register!!
Limited space available! Call 800-7866 today!
Pre-payment is required to secure your space.
Visit https://sumosushibento.com/social/#cbp=/social/article/?ID=174&title=Intermediate+Sushi+Class