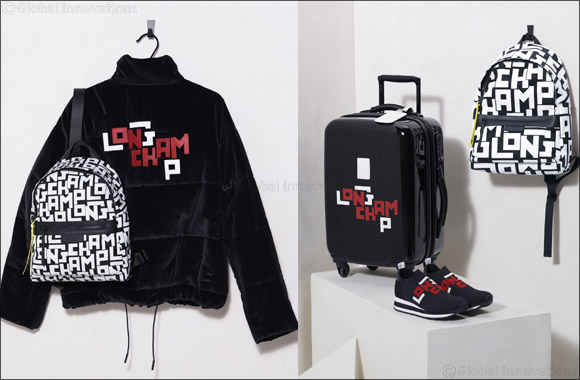 Dubai, United Arab Emirates - 06, August 2019: What is this joyful jumble of letters, jostling each other in black and white or red on black? A secret code? An optical illusion? A crazy crossword? Wrong, wrong and wrong again! What you're looking at is luxury's latest monogram. Intriguing, irreverent, irresistible… Introducing Longchamp LGP.

Wait a minute, isn't a monogram meant to be solemn? Static? Status-oriented? If so, Longchamp LGP breaks all the rules. Its nine letters seem to buzz with energy, jump for joy, overlapping and interlocking like life's one big game.

For its launch in early May 2019, Longchamp LGP will feature in a digital campaign starring Longchamp spokesmodel Kendall Jenner.

Take to the streets in Longchamp LGP. Nine letters which – anywhere and in any language – spell style, energy and modernity!