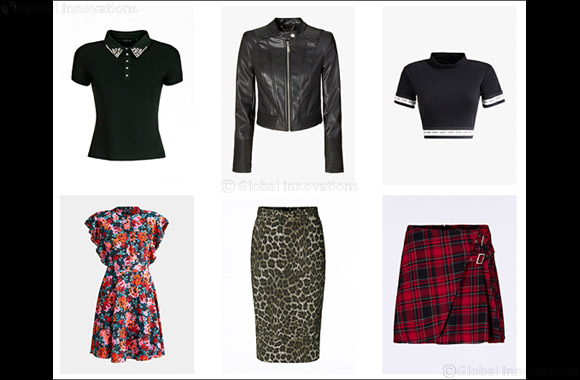 Rock Chic Edit
Dubai, United Arab Emirates - 14, August 2019: Faux leather jackets and studded peter pan collars are all you need to look like you've just stepped out of a concert.

Championing this trend this fall is GUESS with its latest collection, LA Guessers – think leopard skirts, tartan wrap skirts to tops adorned with classic 90s logos.
Whichever look is on your fashion playlist—be it retro, punk or glam —GUESS has you covered.