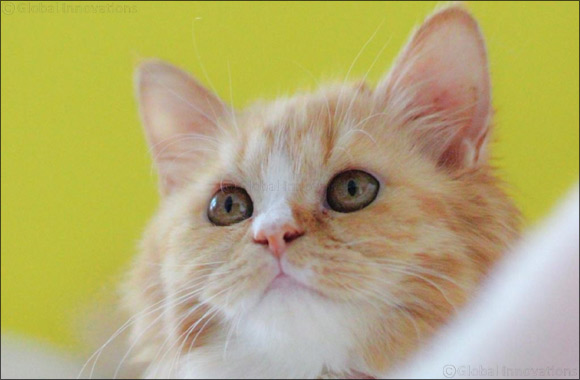 Dubai, United Arab Emirates - 14, August 2019: Today, many people will know that it's International Cat Day, which is often used to not only celebrate the special bond between humans and cats, but also to advocate for the safety and well-being of cats.
Unfortunately, the number of animals being abandoned on the streets by their owners and illegal breeders is rising drastically in the UAE. This is now becoming a pressing issue, so many cats are needlessly suffering on our streets.
To combat this, EAWS (Emirates Animal Welfare Society) is hoping to work with the police and Dubai Municipality in the very near future, to try and charge these people with animal cruelty. Even if they have left the country.
In some unfortunate circumstances people are genuinely unable to keep their pets due to their personal circumstances changing beyond their control.
However, sadly out of every 100 cases – just five are genuine.
UAE residents who travel or indeed choose to leave the country for good, often neglect trying to find a new home for their pet or avoid paying the costs of boarding, and instead dump their pet on the streets. This is one of the cruelest things anybody can do to a small loving animal.
For all pet owners, it is important to remember your cat is domesticated and as a result will find it very difficult to survive on the street amongst thousands of stray and feral animals.
The cats you see already living on the streets are very likely to have been born and grown up there. They have adapted to the extreme weather and are able to cope on their own.
These cats are often very territorial and can be prone to attacking new arrivals in their area. It's important to remember these animals don't have constant access to food and water and are unlikely to want to share any scraps that they do come across.
With over 100,000 stray cats on the streets of Dubai alone, residents have become immune to recognizing so many begging for food. For every pet that is rescued, sadly another 20 are less fortunate and in most cases are likely to suffer and die as a result of starvation or from infection, often caused by wounds. Many try to find their way home again, and due to lack of road sense are runover and killed.
Kittysnip asks just one thing of potential owners, please only adopt a pet if you're committed to keeping it for a lifetime and if you decide or indeed, you're forced to leave one day, please be responsible.
Firstly, you can drastically cut the cost of repatriating your pets, if you do the paperwork yourself. There are websites explaining how to do this. It's a very easy process. Also start putting money away every month for the cost of your pets' travelling expenses.
Secondly there are other options to try and rehome your pet or pay for boarding while volunteers try and find a new home for your pet.
For animal lovers in Dubai who cannot guarantee providing a long-term home for their pet there are various other ways that you can help out – either by fostering cats until a permanent home is found or by helping out at your local established animal shelter.