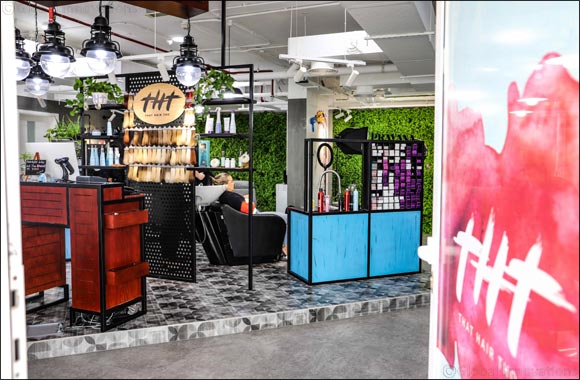 ** JLT Concept salon offer complimentary haircuts for all domestic helpers **
Dubai, United Arab Emirates - 15, August 2019: Giving back is at the heart of JLT's premier hair and beauty salon, THT and is at the forefront of all that they do. Whether in human or animal form, the salon aims to consistently help those less fortunate.
With this in mind, throughout the month of August and September, That Hair Tho - THT will be offering a complimentary haircut to all ladies working as nannies and in domestic helper positions in the UAE.
If you'd like to show your helper a little appreciation for all she does for you and your family, simply call the salon on +971 45896670 or whatsapp 055-9453125 to book her an appointment.
Specialised and professional beauty care is at the forefront of THT and the qualified team are dedicated to offering a wide range of tailor-made and exclusive treatments for hair, nails, brows and lashes using a wide range of vegan, sustainable and gluten-free products.
Let THT become your new go-to for the best and most ethical beauty treatments available in the city. In an industry that relies on classic beauty trends, THT are here to shake things up and are a team of disruptors ready to help you become the best version of yourself! Championing equality, THT is home to women and girls of all age groups and their purpose goes much deeper than great hair and nails and everything else that is skin deep.
THT is located in Cluster N, Jumeirah Lake Towers, The Dome Building, Basement Level, B04.
To find out more and to book an appointment, call +971 45896670, whatsapp 055-9453125. Keep up to date with the latest THT news and offers on social media @thathairtho.tht.