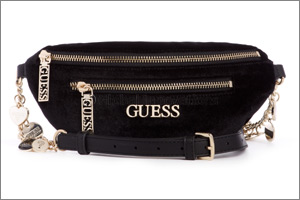 Dubai, United Arab Emirates - 25, August 2019: GUESS has launched its exciting new range of backpacks and bumbags which are perfect if your hands are full!

With longer straps and classic shapes – bum bags are the best hybrid of a backpack and briefcase.

But not to neglect backpacks – GUESS has a range of fashion-forward, colourful bags which can store all your daily essentials.
With matte faux leather finishes to dark red velvet and baby pink – there is something to suit all styles.