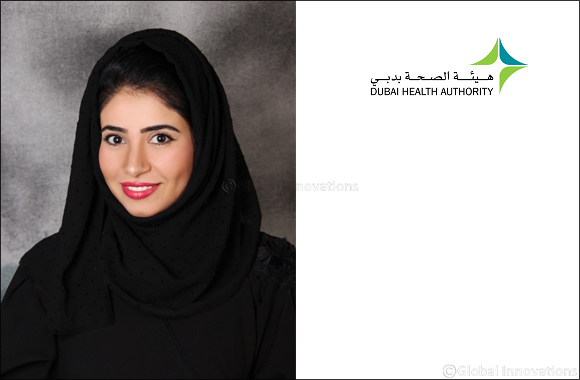 Dubai, United Arab Emirates, September 1, 2019: More than a million school children in the UAE are going back-to-school after the two-month summer break. Doctors at the DHA are providing health tips to make the transition from holidays back to academic life easier and healthier.
"In the first two weeks, getting their sleep routine back on track is of utmost importance as lack of sleep can make your child tired, irritable and sluggish all day. School children need nine to eleven hours of sleep depending on their age. Sleep should be prioritized and parents should give their children at least two weeks to fully settle into their new routine, after-school activities can be slowly reintroduced during this period," says Dr Badreyya Al Harmi, Director of Public Health Protection Department at the DHA.
"It is very important to follow the same sleep pattern throughout the weekend, at least for the first month and later on its best to keep weekend sleep patterns as close to the normal bedtime routine," says Al Harmi.
Some good sleep hygiene tips include no sugary foods such as chocolates or desserts four hours prior to bedtime.
Al Harmi added that parents should not allow children to watch TV or devices that emit artificial blue light such as laptops, tablets and mobile phones two hours prior to bedtime. "The blue light that these devices emit affects the ability to fall asleep as it confuses the body's circadian clock and confuses the brain into thinking its daytime," says Al Harmi.
Getting children ready for food can be a struggle especially if children are fussy eaters and do not like eating breakfast.
"Planning the night before will help ensure a stress-free morning. Some children do not like a heavy meal first thing in the morning, even a fruit will do and slowly you can add more on the breakfast table once the child gets into routine."
Al Harmi adds that research points out those children who eat a nutritious breakfast function better. They do better in school and have better concentration and more energy.
Parents should pack nutritious meals and avoid junk foods in the children's lunch boxes to promote a healthy eating pattern that then helps in building a life-long foundation for healthy eating.
Another concern for parents at the start of school is children falling sick.
Al Harmi says, "Parents need to ensure they do not send their sick kids to school for a certain number of days as recommended by their healthcare provider. Not only, is it detrimental to their child's recovery but also it can lead to passing on the infection to others."
She added that reducing the spread of infection among school children is also the responsibility of every parent.
Schools and parents should also ensure that children wash their hands before mealtimes, as hand-hygiene is one of the most important ways of preventing the spread of germs.
She adds that parents must ensure children are up-to-date with their children's vaccination schedule.
Other health tips include ensuring the child's school bag is not heavy to prevent postural problems and scheduling regular dental and eye check-ups.