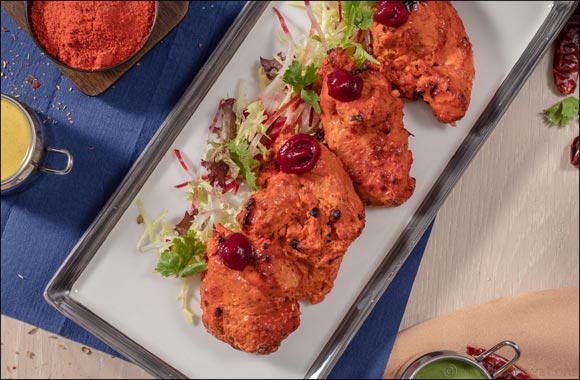 The second outpost of Dubai's much-loved authentic Indian restaurant is now open!
Dubai, United Arab Emirates - September 02, 2019: Four Points by Sheraton, Sheikh Zayed Road is bringing culinary gems from India's rich past with the launch of the second outpost of Purani Dilli this month! Upholding the legacy of the birthplace of Mughlai cuisine, Sheikh Zayed Road's newest dining destination presents revered flavours of Old Delhi's grand past in its most authentic form!
Drawing inspiration from the extravagance of a royal Mughlai daawat, the culinary team at the soon-to-be-launched Purani Dilli has created a tantalizing menu. Steeped in centuries-old Mughali customs, Purani Dilli at Sheikh Zayed Road will serve legendary dishes of Old Delhi with a subtle modern flair. Delighting diners with assorted flavours of Delhi's fabled streets, the menu at the second outpost of Purani Dilli boasts of a generous selection of kebabs, biryani and nihari along with lip-smacking snacks and chaat trolleys, all prepared with home-made spices.
Displaying a striking balance of flavours and awe-inspiring presentation, diners can feast on signature offerings including Dahi Kabab, Gilawati Kabab, Lasuni Palak, Chulahewala Ghosht, and Lagan Ka Murg, among other delicious preparations inspired by the buzzing by-lanes of Old Delhi. With equal emphasis on palate-tingling appetizers, indulgent Indian desserts, and speciality beverages spiked with Indian spices, as well as live songs and acoustics by a talented guitar duo, Purani Dilli, Sheikh Zayed Road, promises to take guests on a gastronomical journey through the fabled streets of Delhi whilst highlighting India's erstwhile royal culinary heritage.
The dining ambience is divided across two sections, the pre-dining area is intricately detailed with a larger-than-life elephant mural that aptly recreates the lavish, regal charm of the Mughal Empire. Reflecting the quaint appeal of Delhi's famous Chandani Chowk, the restaurant's main dining section is decked with memoirs of Delhi's bustling marketplace that sets the mood for nostalgic Indian food lovers.
"Bringing famed offerings of Old Delhi, Purani Dilli at Four Points by Sheraton, Sheikh Zayed Road is a nod to the legacy of the birthplace of Mughlai cuisine. Offering a palate-tingling menu, including our signature kebabs and biryani selection, with the addition of assorted chaat, Purani Dilli's dining philosophy blends authentic flavours with the splendour of Old Delhi's fabled grand past, highlighted through elaborate murals and memoirs reminiscent of Chandani Chowk," shares Anton Oganesyan, Director of Food & Beverage, Four Points by Sheraton Sheikh Zayed Road.