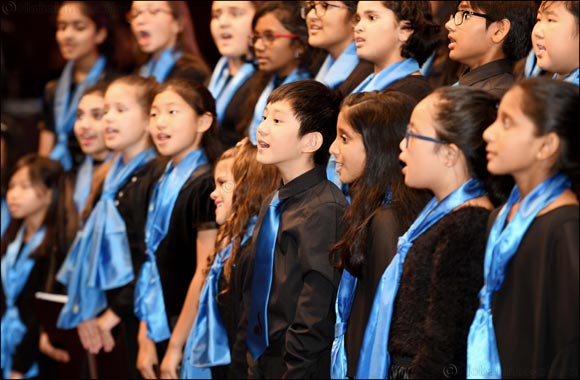 take centre stage with Shanghai Opera production of 'Turandot' at Dubai OperaMaking its Middle East debut at Dubai Opera, the prominent Shanghai Opera House mesmerises the audience with Puccini's spectacular masterpiece
Dubai, United Arab Emirates - September 08, 2019: Dubai Opera and GEMS Music Hub teamed up with Shanghai Opera House to put on Puccini's final creation Turandot, over the weekend. The critically-acclaimed masterpiece performed live under the direction of Roberto Ando starred over 200 talented artists. Amongst them, 30 students from GEMS Jumeirah Primary School shone with a stellar performance and received wide acclaim.
Karen Hobbs, Manager at GEMS Music Hub said: "The student's participation at Dubai Opera is a testament to GEMS Music Hub's mission to provide all students a chance to develop a lifelong appreciation of music and an enthusiasm for learning. GEMS Music Hub is designed to provide students unparalleled access to the power of music to experience the excitement of professional performances first-hand to broaden the student's appreciation for cultural arts."
The students of GEMS Jumeirah Primary School spent the past few months exploring new avenues for their creativity by honing their talents under the guidance of their Head of Music, Mrs. Charlotte O'Connor, and GEMS Music Hub professional artists. Members of this Chorus will also perform again as part of the GEMS Choir at the Jingle Bell Favourites at Dubai Opera on Thursday 12, Friday 13 and Saturday 14 December.