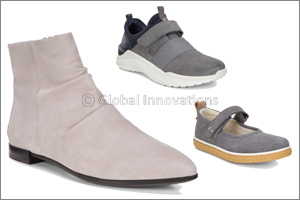 Dubai, UAE - November 19, 2019: The party season is just around the corner so get your wardrobe ready with some chic silhouettes, and don't forget to delight your loved one with exquisite gifts.

ECCO's New Season Collection and gift guide will help get you started.
Featuring a diverse range of bags and shoes, there is something for everyone in this collection.
Regardless of who you are shopping for, these modern and fashion forward accessories are the perfect pick.