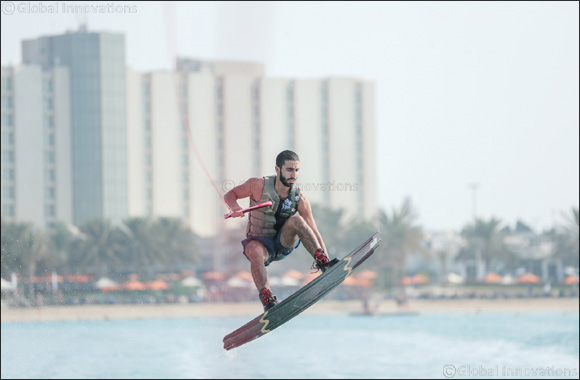 Abu Dhabi, UAE, 30th January, 2020: Omeir Saeed heads into the second round of the UAE Wakeboard Championship in Abu Dhabi tomorrow aiming for a second successive victory.
Omeir, first round winner in the Freeride category, is hoping to make it another family double alongside younger brother Ahmed who topped the junior class in November.
Khaled Matar Al Ali and Mohammed Amir Fayyad, who made it onto the Freeride podium for the opening round, are expected to be among the leading challengers again as the events gets underway at 8am off the Abu Dhabi corniche.
Organised by Abu Dhabi International Marine Sports Club, the event also includes a separate novices class, and follows the 2019 IWWF World Wakeboard Championships staged so successfully by ADIMSC in November.
Red Bull athlete Omeir Saeed, who turned professional in 2014, gave a good account of himself in the IWWF event but will again this season concentrate on cable wakeboarding which brought him a junior world title in 2012.
"I want to be more active this year, especially in the summer when I plan to compete in as many top events as possible in the US and Europe," he said.