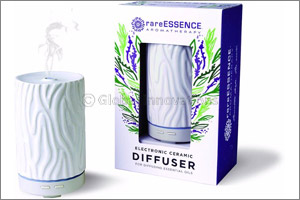 Top twelve present picks that she is sure to love!

Dubai, United Arab Emirates, February 11, 2020: Show your mom how much you care! We've put together the very best selection of gifts to delight the superwoman in your life, from beauty & fashion to health & wellness.
Pestle & Mortar - Box of Stars (AED510)
If you are looking for the most perfect gift for a skincare-obsessed mother, this one is guaranteed to impress and provide plenty of great skin days for her. The full range is available at Faces at Mall of the Emirates, Springs Souk and Ibn Battuta and Tryano Abu Dhabi with prices starting from AED85.

Kakadu C Intensive Vitamin C Peel Pad with Ferulic Aid & Vitamin E (AED 520): Peel the difference with the Kakadu C Intensive Peel Pads. It delivers a powerful punch of Kakadu plum, one of the richest natural Vitamin C sources known on Earth.
Bvlgari Rose Essentielle Edp 100ml (AED 261.45)
Rose Essentielle perfectly embodies the glamor and refinement of Bulgari fine jewelry, paying tribute to the most refine rose notes: Ottoman Rose and Prelude Rose. The pure and architectual 'decollete' shaped bottle ideally interprets the frangrance's sensuality. Available at www.glambeaute.com
Saffron Souk has everything you need for your mama bear from luxury fashion to homewares and jewelleries. No need to go to the mall. You can have her choose her favourite item in the comfort of her couch. You can even get it customized too!

Salvatore Ferragamo SF929S (AED 1490)
For the fashionista mums - A contemporary twist to a retro-inspired style - these acetate square-frame sunglasses with bold geometric proportions stand-out for their impactful yet lightweight design. Available at Grand Optics.

Sensica - Sensimatch (AED 799)
The Sensimatch is a curated device which includes the Body Peel, Pedicure and massage tool. It allows a homogeneous body exfoliation and professional grade results in just a few minutes. For silky smooth feed the coarse pad is designed to remove harder, callused skin and can be used for up to 20 treatments. The massage tool helps stimulates blood flow and provides a personalized relaxation treatment. The products are available on amazon.ae, 6th street, golden scent and Sharaf DG.

Beurer HK 58 cosy back & neck heat pad (AED273)
Relaxation at its best! Heat for your back and neck in one product! The heat pad is versatile due to its form-fitting design and individually adjustable hook-and-loop fastener. Available at Aster Pharmacy and www.asteronline.com
Rare Essence Electronic Diffuser (AED 287)
An easy and elegant way to diffuse rareESSENCE pure essential oils and blends into the air for an aromatherapy experience in your home or office. Just add purified or distilled water and a few drops of our rareESSENCE essential oils for hours of blissful pleasure. Available at Aster Pharmacy and www.asteronline.com

Help your mother stay fit with Fitlov. FITLOV is a new fitness platform that offers qualified personal trainers to your doorstep for only AED 190 per session. Through a mobile app on iOS or website, they give you access to over 30 disciplines and 50 qualified trainers.

Health Nag Detox Kit (AED 650 – 670) has all you need for your overall body reset and the incredible benefits are felt right on completion. It is natural, comes in 3 variation and is gluten, dairy free. This programme will visibly purify your digestive system, help to heal your gut, boost your immunity, clear your skin, speed up your metabolism and provide you with new levels of energy you might have not felt before. It is really worth giving it a go. And don't start panicking, it's not a laxative.

Whip It (AED 150) is the debut cookbook of a talented and creative Dubai born Indian national, Delna Prakashan, who studied hospitality and cooking in Dubai and Europe, before moving to a corporate career in advertising. Her love for food remains an abiding passion and she enjoys nothing more than teaching kitchen-phobic friends a few easy and tasty recipes that will that will give them a real sense of kitchen mastery.
Spoil mum with an indulgent spa experience, in the opulent surroundings of the Hammam facilities at Coya Spa. From the Turkish package to the double and Moroccan treat, Coya Spa offers steam session combined with exfoliation and ice fountain to help spend a lovely day.
Mums can also visit Coya Spa with their little ones and avail the Twice as Nice package - receive a complimentary mini -mani for your little girl when a manicure/pedicure is purchased. The double act continues with a complimentary cappuccino and babyccino at Leopold's Cafe, located just below the Spa. Price starts from AED 300. Coya Spa is located on the 1st Floor at Park Center Mirdif