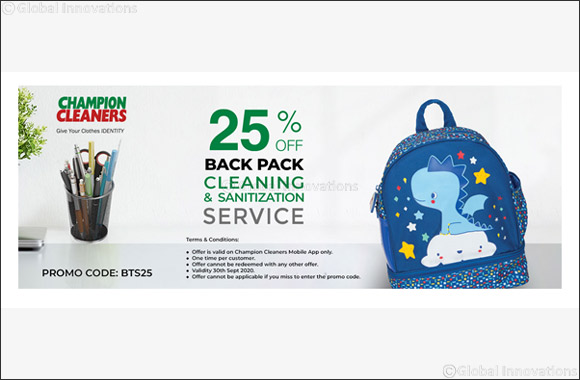 Champion Cleaners is here to save you money this season with 25% off Backpack Cleaning and Sanitization services!
United Arab Emirates, August 19, 2020: Give your kids' school backpacks and shoes a new lease of life and protect them from bacteria and germs in time for the back to school season.
Champion Cleaners is the region's favourite for chemical free, safe and effective sanitization services; with the use of I-Genius technology, the process use to tackle powerful bacteria-destroying action, engineered to destroy harmful germs without the use of chemicals, making your everyday items safe for your kids to use!
Use code BTS25 on the Champion Cleaners Mobile app to redeem your exclusive discount!