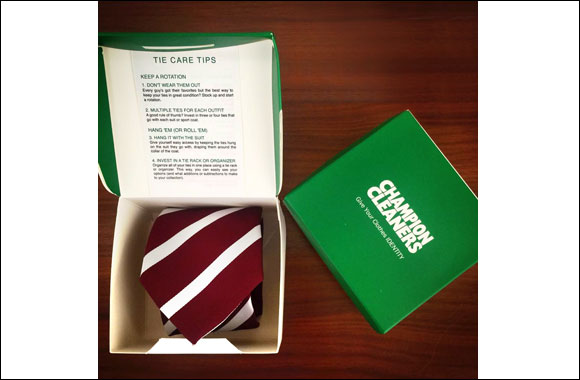 ** Champion Cleaners SuperCrease service will leave you feeling confident and your office attire looking brand new! **
United Arab Emirates, September 03, 2020: After a long season of home-schooling and WFH, many of us are now starting to prepare ourselves for going back to the office, just in time for the new season. With this, comes the perfect time to brush off the dust and give our work clothes some well-deserved TLC. The experts at Champion Cleaners can help with just that!
Besides a complete range of laundry services, Champion Cleaners also offer a SuperCrease service for items needing some revitalization! SuperCrease is a permanent creasing solution for garments such as work trousers, suits and dresses in which the Champion Cleaners' team use a specialized resin formulated with a synthetic compound to harden the desired area, forming a sharp and crisp crease, leaving your garment to sit comfortably and confidently on your body.
Not only is the resin used completely safe and harmless to humans, it is generally permanent for the life of the garment. So much so, Champion Cleaners even offers a 50 wash guarantee on the SuperCrease process.
This month, Champion Cleaners are offering its customers the chance to restore their office wardrobe for less with 25% OFF on normal dry cleaning and laundry services with code SEPT25, valid only through the Champion Cleaners Mobile App.
With 34 locations across Dubai and Abu Dhabi, and a user-friendly Champion Cleaners app, compatible for Apple and Android devices, it has never been easier to arrange your Champion Cleaners services.