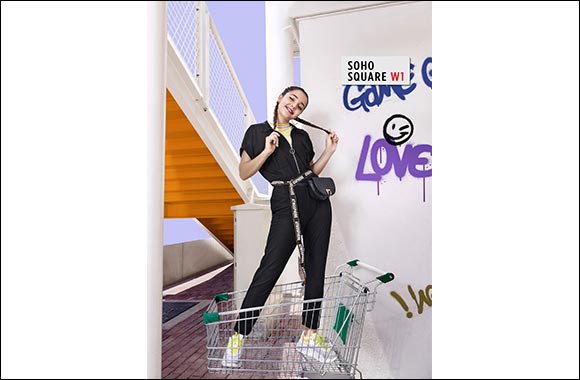 Dubai, UAE, 7 September, 2020: Urban fashion has seen a meteoric rise in popularity over the last decade. Based on individualism, this style is not only comfortable and expressive, it encourages young people to experiment and establish their own identity.
And the good news is, you don't have to break the bank to enjoy some of the latest street style fashion from all over the world. Max Fashion leads in its Urban section, that is dedicated to young fashion and aimed at Gen Z, where it gives youth across the GCC some of the coolest trends going:
1. Most young women don't just have one style, they pick and choose from other influences, giving them an eclectic fresh approach to fashion. Team a printed shirt (AED40) and a casual looking jacket (AED65) with a pair of jog pants (AED55). Embossed with memorable slogans and images, the shirt with joggers will render a street-smart appeal while the colour block jacket adds a pop of vibrancy to the look.
2. For women who have their finger on the pulse when it comes to trends, a matching top (AED45) and leggings (AED55) in a bold print with lively hues combined with a jacket (AED75) will give a nod to the 80s, a decade remembered for bold and bright fashion.
3. Women who gravitate towards black, khaki and dark neutrals can mix elements of urban style with classic pieces for a look which is unique. Team a solid jumpsuit (AED85) with a top (AED35) and a funky belt and trainers to nail effortless urban style.
4. Feeling comfortable in your clothes is important to some women and they won't wear anything that digs, pinches or otherwise constricts them. Opt for solid ankle length pants (AED55) paired with a slogan top with drop shoulder sleeves (AED45) for a laid-back look that combines comfort and style.
5. While some young men may not love a lot of colour, most love a good logo, slogan, moto or print. Pair a cool t-shirt (AED35) with denim jeans (AED75) and throw on a pair of wayfarer sunglasses and create a fail-safe approach to classic cool individuality.
6. Young men can kit themselves out in the ultimate outfit for both chilling and exercising, by going for a pair of jeggings and a printed tee. These are a great way for men to stay cool. Whether you rock a bold pattern in these pieces or you keep it hot in a bright colour, you can't go wrong with a zip up jacket (AED85) on top and fresh kicks.
Max Fashion's new urban collection engages with its Generation Z audience which crave authenticity, creativity, and Insta-worthy ways to show off their personal style. It is incredibly trendy, unique and very affordable with a variety of sizes. Silhouettes are relaxed and styles made comfortable and casual for the wearer and patterns and colours are injected in a bold and expressive manner.