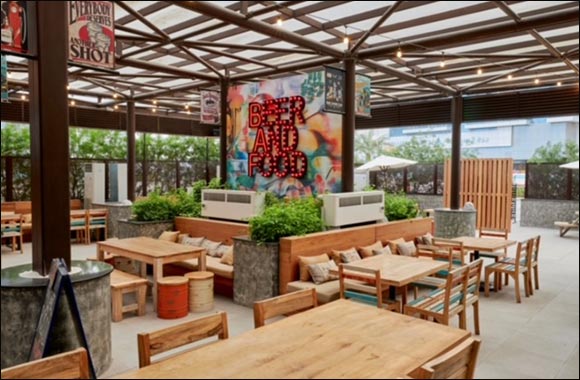 Brew House, the popular American Smokehouse and Brew Garden at Citymax Business Bay, is smashing it through the covers this IPL season.
An exciting menu, featuring IPL-themed fare, unbeatable drinks deals, large screens and the option to enjoy the action indoors or outdoors in the venue's stunning outdoor space, make Brew House a must-do if you're looking to watch matches with your crew.
The Grass and Grains section of the menu features everything from the Mumbai Gully Bao, an inventive take on traditional Mumbai street food to the Rolls Royals, a paneer tikka roll. Or go for the Super Kings Drive, a grilled potato sandwich made with cheese, onion, and lots of masala!
Meat lovers can head straight to the Chunks and Bones options. From Fried Riders - masala fish fingers with kaundhi tartar sauce to the Lamb Kheema Tacos and the Sunshine Sunrisers, chilli garlic marinated beef with charred onion and tomato, you'll be spoilt for choice.
Share a Murgh Malai Tikka, Lamb Kheema and Mustard Prawns on flat bread dish or a dessert of Baked Mango Yoghurt, Cardamom and Black Pepper Dust and one thing is for certain---it'll be a match made in heaven!
From hops of the month at AED 31 to Buy One Get Some Deals, pizza and pints for AED 99, and buckets and shots deals perfect for a fun night out, this season Brew House is your perfect IPL-hangout.