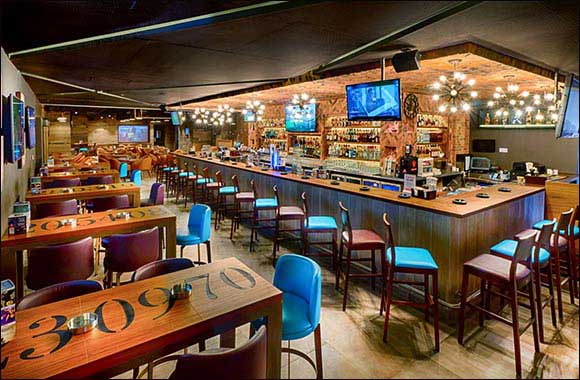 Head to the Popular Sports Bar For Great Food, Drink and Value
Dubai, United Arab Emirates: A perfect partnership is always on the cards when the The Huddle Sports Bar & Grill in Bur Dubai announces its IPL plans.
Promising the best pub grub in town and an inventive IPL-inspired menu, 24 HD Screens, a digital wall and all-day happy hours with drinks starting from AED 29, the popular sports bar in Citymax Bur Dubai is always the place to be during IPL.
From Chennai Chilli chicken wings to Delhi Tandoori wings, Punjab Tikka and Lucknow Tundey Nawabi sliders, meat lovers are in for a treat. Or go green with the Mumbai Tawa Pulao, a flavorful rice dish that is certain to impress. The Rajasthan Royal Kachori chaat is a delightful starter, whilst the Kolkata Kurkure Riders are as crunchy as they are flavourful. Love Seafood? The Royal Popcorn Shrimp Burger is a must-try as is the Sunrisers Roti pe Boti.
This limited-edition menu complements tried and tested fare like the comforting curries, 'best in town' chicken wings and burgers that have made The Huddle so popular with ardent foodies and sports fans for so many years. The IPL menu offers great value too with prices starting at AED 45.
There are unbeatable meal deals on offer throughout the IPL including a pints and players platter for AED 199 and burger and pint deals starting at AED 59.
With pints, buckets, bottles, cocktails, and grape offers including glasses of grape starting at AED 30 and double shots for AED 45 you really can't go wrong here. Definitely try the 3-cocktail hattrick starting at AED 119 when out celebrating wins with friends and family.