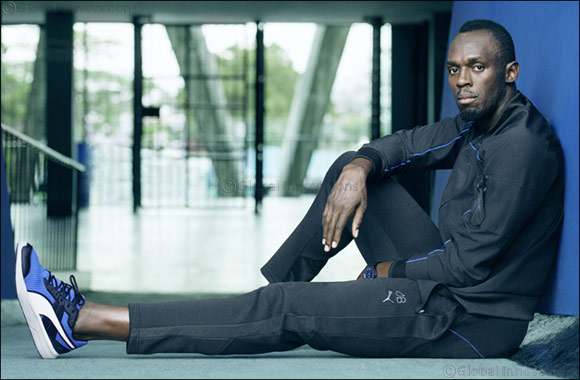 New Collection Takes Winning Style Track Side
PUMA has unveiled the new Autumn-Winter '17 Usain Bolt collection, featuring functional materials and subtle detailing. Drawing inspiration from the eight time Olympic World Champion himself, the UB Collection channels the attitude of a winner with a minimalistic design and a street ready look that screams confidence.
Simple and classic, the colour palette of black, blue and white is combined with personality-packed graphics, creating a design that takes the unstoppable boldness of Usain Bolt beyond the track. Consisting of four key styles, the UB Collection includes two tee options, a jacket and track pants. Lapis Blue is used as a block colour highlighted throughout the collection that connects and compliments each piece, bringing a sophisticated twist on the modern tracksuit.
The AW17 Usain Bolt collection is on sale now at PUMA stores across the GCC.