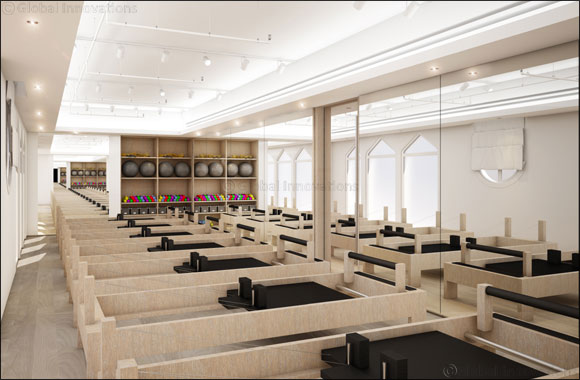 Maintain your fitness during Ramadan with Reform Athletica's top tips to ensure safe exercising
Dubai, UAE, May 02, 2018: Ramadan is a time for reflection and the holiest month on the Islamic calendar. The act of fasting makes up a large part of Ramadan and is to remind yourself how others live and to humble yourself. It is this time of the year that keeping training on track can become difficult, however it doesn't have to be. Ramadan is definitely not an excuse to stop exercising!
Our bodies are so much more resilient and stronger than we think, even with prolonged periods of starvation and lack of sustenance. The first few days of Ramadan are always the hardest as our bodies adjust to the new routine. If we are used to drinking stimulants such as tea and coffee on regular days, then headaches are usually inevitable. With this in mind, it is advisable to avoid any exercise for the first few days until our bodies are accustomed and adjusted to the idea of fasting. Once the body has adjusted, devising a lighter exercise plan is a good first step to maintaining a fitness regime.
There is no right or wrong answer for working out pre-or-post Iftar, it really depends on the individual and what you feel you can do and is within your limits. Perhaps try a light walk before Iftar or a signature Reform Athletica class such as the Reform Method, a Pilates-inspired low impact class. This class takes you through 50 minutes of strength and conditioning exercises performed on the latest Lagree Megaformer machine – originating from Los Angeles, incorporating Pilates and gymnastics inspired movements. It delivers a challenging full-body workout that is low impact by design, so it's ideal for every level of fitness. Classes are taught in a high-energy atmosphere, focusing on core strength, muscle strengthening and flexibility.
It is advisable to keep more intense classes for post Iftar when we have more energy and the body has been refueled. In this case the TRX Athletica is ideal. Reform Athletica's signature high intensity class, this class is based on the TRX suspension trainer, providing a challenging and fun, full-body workout. Incorporating athletic based strength and conditioning exercises, the class includes body weight drills, as well as the use of weights and other tools to further challenge clients to take their fitness to the next level and boost their overall calorie burn and development.
Dina ElShurafa, Founder of Reform Athletica, shares some top tips to workout effectively whilst still observing the Holy month of Ramadan:
Top Tips:
Try to do two workouts per week pre-Iftar that include walking, yoga or pilates.
Switch your High Intensity workouts to after Iftar. Performance will naturally suffer with a depleted fuel tank so keep the hard work for after Iftar.
Do a mix of 2-3 workouts that are both high and low intensity post-Iftar.
Make sure your Iftar meal is healthy and light. Avoid sugary, fried and high fat foods which are heavy and will leave you feeling sluggish and unable to reach peak performance. Ideally, for optimal training your meal should consist of soup, salad, protein and complex carbohydrate.
Stay hydrated after breaking your fast and avoid sugary and carbonated drinks at Iftar.
Visit Reform Athletica throughout Ramadan and maintain your fitness safely and effectively.
No prior experience is required for any class, and with a brand philosophy of accessible fitness for all, whether you are a beginner, advanced or somewhere in-between, there really is something for everyone.
Classes start from AED 130. With packages available, including a 40-class package for 4,200 AED that is valid for 12 months.
Reform Athletica officially opens this May 2018.