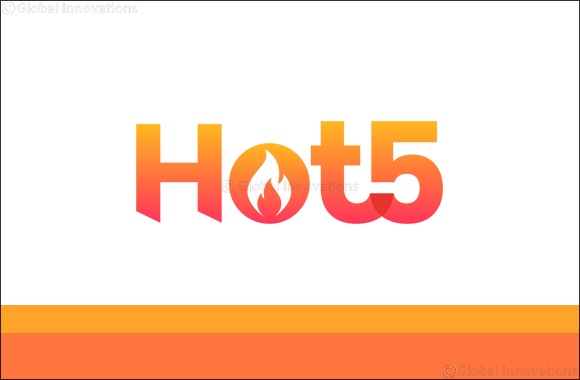 January 01, 2019 - Dubai, UE:
Planning a holiday for 2019 will give you something to look forward to, especially during the colder months or rainy weekends. Dubai is a top destination to visit if you are looking for some sun, as there are beaches, wide expanses of desert and sand dunes to explore and relax in. For those wanting a city break, they can enjoy what the glittering skyline has to offer.
Once you have decided when you will go on holiday and sized up some places to stay, all that's left to do is book the flights. With prices seeming like they are rising all the time, how can you avoid emptying your bank account before your time away has even begun? Here are some tips and tricks to get the cheapest flight deals to Dubai in 2019.
Book tickets as far in advance as possible
It goes without saying that planning in advance for most things in life is recommended, but particularly for flight tickets, as prices can go up drastically the closer to a certain date you get. Therefore, if you want to get the best deal possible, it's advised to take a look at what's on offer the minute you've allocated a time window that would be suitable for you to take time off. You could be left regretting everything if you search for tickets just a few weeks before departing, thinking the prices will be the same as they were several months ago when the idea first popped into your head, and find that you will have to use more of your budget on getting there. As many people will plan their budget ahead of holidays to ensure they don't spend too much, this kind of scenario could result in you having less cash to spend on things like excursions, meals out and drinks.
Search for flight tickets in private browsing mode
While it's true that flight ticket prices will go up the longer you leave it, sometimes you will find that after repeatedly searching for the same tickets online, the prices suddenly skyrocket up. How has the cost of flying suddenly become so much less affordable? Well, flight prices will increase based on the cookies in your browser if a particular route is searched over and over again, as the website you're browsing will want you to think the tickets must be grabbed as soon as possible and make a purchase.
Therefore, browsing in incognito - or private - mode will ensure you won't click onto a flights website and get an unpleasant surprise. In order to access private browsing using a Google Chrome or Safari web browser,, simply press command (or control if you're using a computer), shift and the N key, all at the same time. Those using Internet Explorer or Mozilla Firefox will need to press command (control for computer users), shift and the P key all at once. Using an incognito window means your cookies are reset every time you open a new one, so you won't end up seeing massively increased costs for your holiday tickets.
Consider a connecting flight
The concept of a connecting flight can be unappealing to some, especially if they have heard horror stories about people rushing to catch their next flight, only to miss it and be stranded at the airport for several hours. However, there are many advantages to booking a connecting flight, with the main one being that it's often considerably cheaper.
What's more, you can even factor it into your holiday and take the opportunity to explore several places in one go. For example, those flying to Dubai from the UK with a connecting flight will often have Paris or Amsterdam as their connection, so there's nothing stopping them from having an overnight break in one of these European cities and seeing what it has to offer before getting on the next flight for the rest of their journey. Those flying to Dubai from the USA have even more options. For example, those flying from New York could have a connection in Istanbul (Turkey), Oslo (Norway), Copenhagen (Denmark) or London (UK). Those flying from Los Angeles would have several stops on their flight if they chose to take connecting flights, but they could turn it into a trip around the world. For example, one route could include stops in Toronto, Amsterdam and Turkey on the way. Alternatively, you could go to Oslo on the way, then stop off at Copenhagen and London on the way back. There are lots of ways to save money on flight tickets and enjoy several other parts of the world while you do it, if you plan in advance.
Use a comparison or review website
Comparison and review websites are incredibly useful for those who want to know they're using a reputable and trustworthy airline, as well as making the best savings possible on ticket prices. Websites such as www.hot5.com offer several airlines to choose from, with key features at a glance, an expert rating, information on customer deals, support options and any pricing involved. If someone wants to find out if a company they've been recommended to use for booking their flight really lives up to their recommendations, or they are new to finding flight deals and want to know what's out there to choose from, using such sites can be a lifesaver for many.
Travel from the cheapest airport in your country
Many people will simply look up flights from their nearest airport, not considering that if they drive to another location, they could save a lot of money on their ticket price. For example, thrifty flight shoppers in the UK may find that travelling from Gatwick airport in London will save them money instead of going to their nearest airport in Bristol. Similarly, prospective plane passengers in California may prefer to look up flights from LAX in Los Angeles instead of taking a look at their local airport in San Diego. Instead of driving, there is also the option of taking public transport, such as train, bus or coach, which could save on parking charges.
Overall, there are many money-saving hacks people can use to get the best deal possible for their upcoming flight. Making use of them will ensure you can focus your time on looking forward to a relaxing getaway.