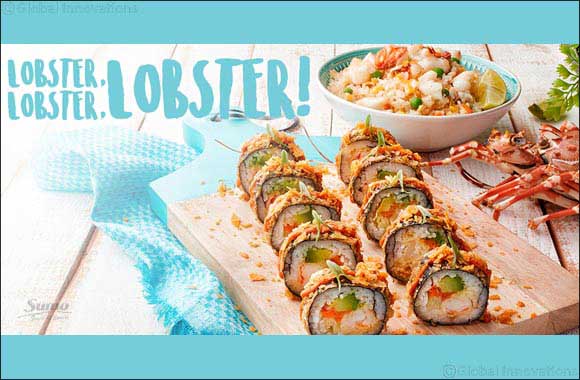 April 02, 2019 - Dubai, UAE:
For the first-time ever in the UAE, Sumo Sushi & Bento introduces Lobster as the latest seasonal ingredient to their extensive menu with limited-edition dishes. As an exclusive addition for the month of April, the new ingredient will now be available in two exciting selections - Oman Lobster Crunch Roll and the Lobster Fried Rice.
The new main course items created by the culinary team at Sumo Sushi & Bento features lobster prepared and paired in a variety of ways.
Oman Lobster Crunch: A decadent roll stuffed with lobster tempura, cucumber, and carrots drizzled with spicy mayo and rolled in Oman's signature chips
Lobster Fried Rice: This hot dish is a savory delight from the sea; lobster fried rice with carrots, garlic and peas
Whether you dine-in or place an order via the mobile app, guests can choose from other menu options along with the recently added two lobster-based dishes.
Visit any of the Sumo Sushi & Bento outlets to try the limited-edition dishes. For more information, visit www.sumosushibento.com or call 800-7866