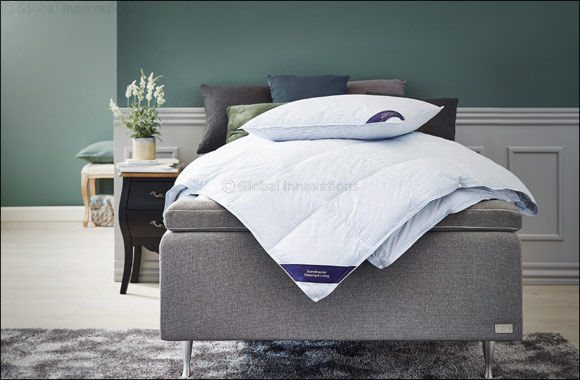 Ensure every minute counts with JYSK's Nasa certified space technology bedding
Dubai, United Arab Emirates, 7 May 2019:
As we start Ramadan for 2019 make sure you are getting the sleep you need with the best that sleep technology has to offer.
Danish retail giants JYSK have been known worldwide as experts in sleep culture since 1979. They understand that sleep is essential to maintaining health and wellbeing and so are on hand to help you every sleep of the way.
At no other time of year does our sleeping pattern get as disrupted as during Ramadan. A heavily disrupted sleep pattern has been proven to cause not only hormonal imbalances, mood swings and stress but also an increase in appetite that makes fasting even more difficult.
During Ramadan, sleeping patterns tend to change to accommodate taraweeh prayers, suhoors and to many staying awake till the early hours of dawn. While fasting has been proven to be very beneficial for health, smart planning of eating, drinking and sleeping is a must to make the best out of your fasting experience.
JYSK UAE has taken care of all your sleeping needs so this Ramadan you need not worry about not getting the rest you deserve. At their flagship store, they have a built-in sleep studio where you are encouraged to try their pocket spring mattresses, memory foam pillows and adjustable bed bases. Their plus and gold mattresses have a 15- and 25-year guarantee and JYSK's TEMPRAKON bedding that regulates body temperature is also recognised by Nasa as certified space technology.
Go instore and be greeted by the team of experts who are professionals in setting you up for the sleep you need. Experience for yourself the certified technology that has been recognised as innovative and life-enhancing this Ramadan.