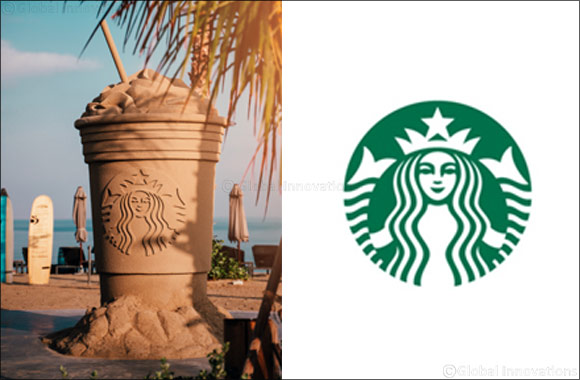 Saturday, 15 June 2019: To celebrate the summer season and the return of the hugely popular S'mores Frappuccino, Starbucks commissioned a professional sand sculptor to create a giant Fappuccino cup sculpture made out of sand. Measuring 3 metres in height using X tonnes of sand, the impressive installation was on display at La Mer for one day only, to the amazement of passers-by at the popular beach spot.
Starbucks' blended beverages started their journey with the launch of a cold, slushy drink made using a soft-swirl machine called the Frappuccino. The idea was to bring in non-coffee drinkers in as new customers in the peak of summer, looking for something cold!
Starbucks is bringing back the S'mores Frappuccino due to popular demand. Inspired by the nostalgic experience of roasting s'mores over a crackling campfire, S'mores Frappuccino combines marshmallow-infused whipped cream with milk chocolate sauce and a creamy blend of vanilla, coffee, milk and ice. This is then finished off with more marshmallowy whipped cream and a graham cracker crumble.
The Starbucks summer menu, which includes a range of refreshing and thirst-quenching beverages, is currently available across all stores in the Middle East and North Africa region for a limited time only.