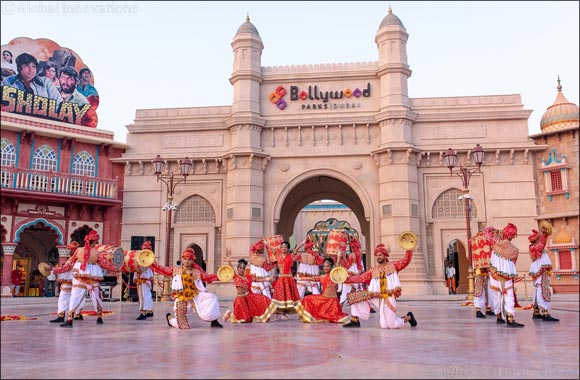 Dubai, United Arab Emirates - 24 June 2019: BOLLYWOOD PARKS™ Dubai, the premier Bollywood-themed park, part of Dubai Parks and Resorts, the largest integrated theme park destination in the region, is hosting famous Indian stand-up comedian Kunal Kamra on July 12th.
Kunal is known for his outstanding sense of humour and popular comedy podcast Shut Up Ya Kunal! He will perform inside the Rajmahal Theatre – an opulent and state-of-the-art theatre at BOLLYWOOD PARKS™ Dubai spread across two levels, including a private upper box area.
After eight years working in advertising, Kunal started doing stand-up in 2013 and has now become one of India's best-known comedians. Kunal is now a regular at all the big comedy venues and has a huge fan following.
BOLLYWOOD PARKS™ Dubai, the world's first and only Bollywood-themed attraction, features some of the greatest Bollywood blockbusters. Guests can meet their favourite movie star look-a-likes such as Shah Rukh Khan or Amitabh Bachchan. The park also has a line-up of entertainment performances and acts filled with energetic music, song and dance showcased every day.
Tickets for the show will be priced at AED 150 and AED 100 for the VIP and Central categories respectively, while the tickets for Balcony will be priced at AED 75. The tickets will also provide park access, which includes rides, live entertainment acts and much more.
Guests can enjoy complimentary VIP Parking and transportation within the destination via Dotto Trains and buggies.