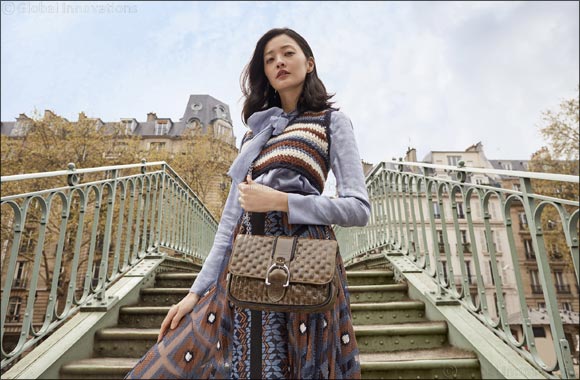 Dubai, United Arab Emirates - 30 June 2019: Bold and explorer, the Amazone woman is still displaying her free, rebellious attitude for Winter 2019.
Once again, Longchamp is delivering its interpretation of the padded bag in two graphic, sensuous versions.
In ultra-soft lambskin, the Amazone features shades of poppy or brandy that brighten up our hobo bags in three sizes, including one maxi version, perfect for the working woman who is the Longchamp lady. For a more unexpected look, the line offers a crackled effect on two hobo bags in glossy lambskin, available in navy or khaki.
The brand also displays its name on these two hobo bags, available in cotton canvas and embroidered with LONGCHAMP in contrasting lettering on a solid taupe or blackcurrant base. This decidedly architectural version puts the monogram in the spotlight and completes the Amazone line with a style that is both urban and trendy.
In an even more fashionable spirit, Longchamp revisits the range with eye catching versions. Either in a silver padded leather, in a black or black and white smooth leather with rivets, with chevrons or even in suede leather with a diamond shape on it, the Amazone will seduce the edgier of all for FW 2019.