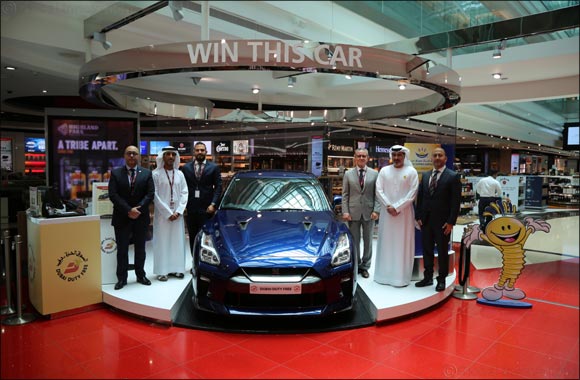 Dubai, United Arab Emirates, July 10th, 2019: Arabian Automobiles, the flagship company of the AW Rostamani Group and the exclusive distributor for Nissan in Dubai, Sharjah and the Northern Emirates is pleased to announce the launch of a new raffle draw on the Nissan GT-R, the first in the region, in collaboration with Dubai Duty Free.
Travellers are invited to take pictures with the luxury car, showcased at Dubai International Airport, and enter the draw.
The Nissan GT-R delivers a daily super-car driving experience with its 565-horsepower 3.8-litre V6 engine and two new turbochargers for enhanced performance efficiency, topped by burnished exhaust tips and an adjustable suspension system, ensuring greater stability and smoother handling while navigating corners.