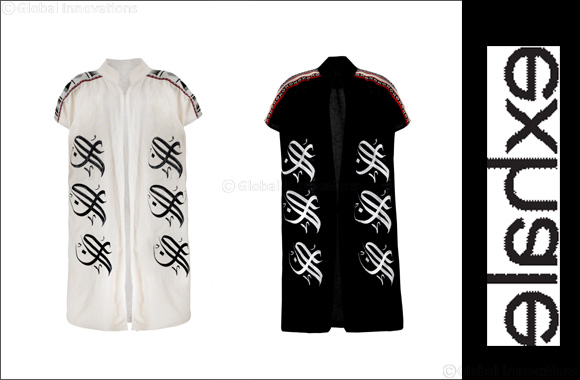 July 18, 2019 - Dubai, UAE
Aspiring to inspire, telling tales through thread, conceptual clothing brand exhale was conceptualized in October 2016 by Nawal El Masri, and launched in the UAE.
exhale is a mindful and conscious-driven e-commerce brand that seeks to change perspectives through storytelling, art, music and visual journeys - exhale is dedicated to raising mental health awareness through artistic mediums.
exhale, has released a limited edition "be /ßä" kimono, where East meets West in a reinterpretation of the traditional Japanese robe, in collaboration with Arabic calligraphy artist Dia Allaam. The intricate piece is created from a unique combination of Sadu, the traditional Bedouin weaving technique, and linen, which offers a lightness appreciated in the Middle Eastern climate.
exhale believes kimonos and kaftans statement pieces, and aim to amplify their own signature piece with the Arabic calligraphy "be /ßä", a given testimony "to be and believe in being to become".
The Japanese-Arabic kimono is a limited edition piece with an available quantity of 25 pieces produced in each color assortment.
The exhale "be /ßä" kimono is priced at 785 AED, and is available online on the brand's official website, www.exhale.ae.