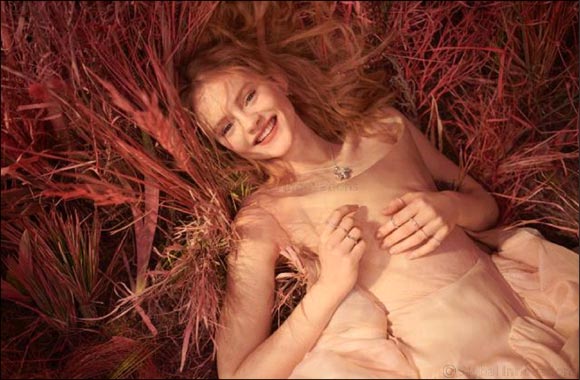 Oh so playful, oh so you
August 29, 2019: Express yourself creatively with our new Pandora O Pendant, inspired by iconic elements of our design language. Taking its design cue from the Pandora O symbol — a circle that represents the unifying power of jewellery and its limitless personal expressions — our new Pandora Moments O Pendant translates the essence of Pandora into a single piece of jewellery.
ABOUT PANDORA Pandora designs, manufactures and markets hand-finished and contemporary jewellery made from high-quality materials at affordable prices. Pandora jewellery is sold in more than 100 countries on six continents through more than 7,500 points of sale, including more than 2,700 concept stores.
Founded in 1982 and headquartered in Copenhagen, Denmark, Pandora employs more than 28,000 people worldwide of whom more than 13,000 are located in Thailand, where the Company manufactures its jewellery. Pandora is publicly listed on the Nasdaq Copenhagen stock exchange in Denmark. In 2018, Pandora's total revenue was DKK 22.8 billion (approximately EUR 3.1 billion).
Holding the potential to show your style in a modern and playful way, the circular pendant is cast in our signature metals — sterling silver, Pandora Shine and Pandora Rose — and detailed with a fixed snake chain surface in a nod to the original Pandora Moments charm bracelet. Crafted to the same exacting standards you can expect from Pandora, the versatile new design profiles all the flexibility of traditional carriers on a looped pendant that can hold all the details that make you you. The raised heart on the back of the logo ball closure is simply pushed to unlock the pendant and add your edit of charms, dangles and pendants.
The Pandora Moments O Pendant is available in three sizes: the sterling silver O Pendant comes in small, medium and large, and the Pandora Shine and Pandora Rose versions are offered in small and medium. Small, medium and large O Pendants can carry three, five and seven adornments respectively, taking looks from minimalist to maximalist in an instant. The versatile adornment can also be restyled while in use.
The look is inherently Pandora, but the feel is all about the freedom and versatility of styling —whatever shape it takes. We know how much you love to be creative: now is the time.