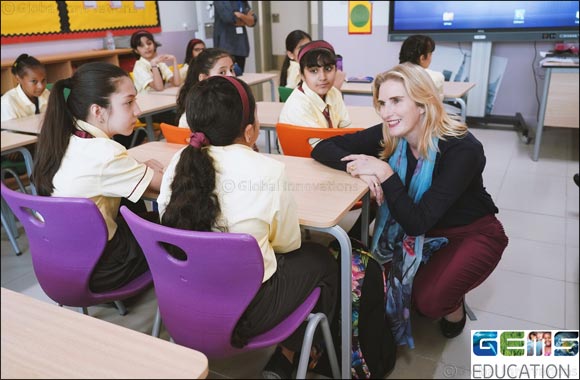 The School offers affordable and high-quality education in Sharjah
September 12, 2019 - Dubai, UAE
Students, teachers and the staff community at GEMS Cambridge International Private School celebrated the opening of the new academic year with much enthusiasm and fanfare. Officially opened for the 2019 September academic intake, the GEMS Cambridge International School Sharjah is now a dynamic focal point for the GEMS Education network.
It promises to be an exciting year ahead as the school introduces a host of innovative programmes and teaching methods that will expand the opportunities available to over 840 students and 60 new teachers. The school is strategically positioned to provide the best access to students and families across Dubai, Sharjah and Ajman.
Albie Huyser, Principal and CEO of GEMS Cambridge International Private School said: "As a brand-new school we had an amazing start to the 2019-2020 academic year. We were delighted to welcome all our parents and students to our school. We were overwhelmed by their praise and appreciation for all our hard work and transformation of the school facilities. It was wonderful to see how excited they are to be to be part of the GEMS family."
The campus has state-of-the-art facilities, including a spacious school library, which offers a panoramic view of Sharjah University. Other cutting-edge amenities include advanced science; ICT and STEAM labs, a multi-purpose hall, art and music rooms as well as a range of dedicated sports areas.
GEMS Cambridge International Private School, Sharjah will create a learning environment where academic achievements are enhanced through appreciative inquiry, where students will acknowledge the good in everyone they meet and everything they see. GEMS Education now owns and operates 56 schools and educates over 130,000 students in the MENA region.