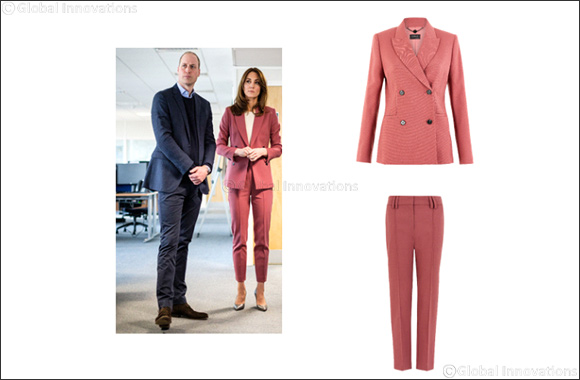 Dubai, United Arab Emirates, March 22, 2020: As calendars fill up with video conference calls over the coming weeks, The Duchess of Cambridge gives us all inspiration about how to look smart yet chic. Dressing for success while working from home matters, and can have a positive impact on productivity.
With an understated white blouse to a touch of natural makeup, complemented with a soft, effortless blow-dry – Kate Middleton showcased over the weekend how to dress smart and feminine.
The Duchess of Cambridge's chosen outfit was made up of Marks & Spencer's Wool Blend Double Breasted Blazer at AED 675 and Wool Blend Slim Leg Cropped Trousers at AED 395.