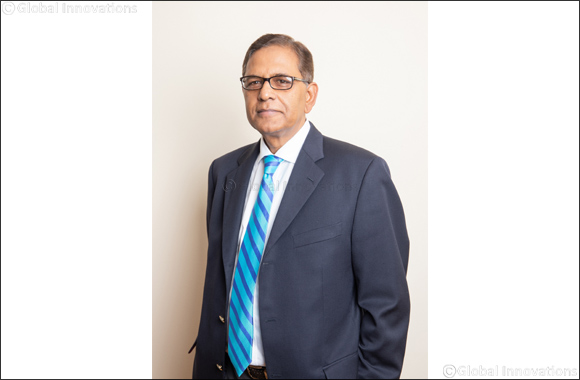 • NFPC addresses surge in online home delivery orders
• Group CEO of NFPC, Iqbal Hamzah, reassures nation that their demand will be fulfilled and assures that sanitation protocols, in line with the Health Authorities guidelines, have been implemented through every step of the process
Abu Dhabi, UAE - April 05, 2020: As a result of the current COVID-19 situation, UAE-based National Food Products Company (NFPC) has implemented a series of measures to meet the rising demand in home deliveries, which has seen a huge spike in the past week alone.
The company supplies to over 50% of the UAE population with its drinking water, dairy, juice, and bakery products through its household name brands Oasis Water, Blu Sparkling Water, Lacnor Milk and Juices, Laban Up, Gulf & Safa, Milco Dairy, Melco Juices, Aqua Fresh Water and Royal Bakers. All products are available through supermarkets and via home delivery, but social distancing and remote working has led to a significant surge in orders for home delivery.
In order to meet the requirement, NFPC has doubled the number of personnel at its call centre to accommodate the growing number of calls received. The F&B company has also increased its distribution fleet and overall personnel to meet the rising demands in the market, in addition to online orders.
Group CEO of NFPC, Iqbal Hamzah, commented: "As the public responds to government advice to stay at home, and online demand for deliveries goes up, we have responded with a variety of upscaling measures across our organization to meet requirements. This we have been able to do with relative ease, due to the commitment of our staff at all levels, and we can assure our customers that we will continue to provide a dedicated service that fulfils their needs. We can also reassure customers of our adherence to the highest standards of hygiene protocols. All NFPC deliveries are assessed for quality and sanitary assurance before leaving our distribution centers, with each delivery truck equipped with appropriate hygiene resources. Our drivers and delivery personnel are wearing masks and gloves to ensure their health as well as the customers receiving the delivery.
"We have been serving the nation proudly for over 49 years and we want our customers to know that in these challenging times we can be fully relied upon to meet demands for their every-day essentials. People are diligently following the government's isolation protocols, and we are here to help make this trying situation a little easier," he added.