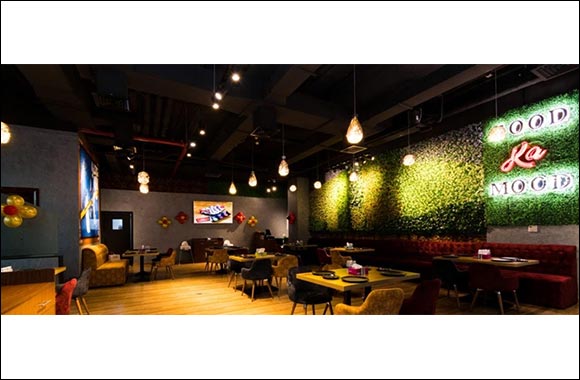 Food Ka Mood opened in Al Karama this August. It offers street food from Mumbai. The management and worked hard to ensure it was a safe environment with all COVID-19 precautions in place.

The atmosphere is very warm and welcoming. Spacious seating arrangements have been made to keep the appropriate physical distance necessary. Moreover, they follow all guidelines regarding the sanitation and disinfecting of the premises very efficiently. The washroom facilities were spacious and clean.

The staff were attentive to your every need. The Menu offered 16 different types of pav bhajis, over 20 types of Dosas including Nutella, paneer makhani dosa, special dosa inspired by the Burj Khalifa, vada pavs, tava pulav and the famous Bombay Sandwich; everything inspired from Mumbai's Khau Gali and Chowpati's electric street food culture.

That's not all; the new restaurant in Karama also offers 60 different varieties of beverages using fresh ingredients. The dessert section gets even more tempting with a wide variety of falooda, including varieties never served in Dubai before!

We loved Red Marble and Paneer Sizzler for the starters. Followed it with Hariyali Pav Bhaji and Red Pav Bhaji Combo!
This is a place that I would highly recommend and will be ordering from again, soon especially the the Hariyali - this features one of my favourite ingredients- Spinach thats been blended in so well and made it creamy and divine!

Paneer Sizzler Platter Combo was next, served with noodles/rice, vegetables, cutlet, French fries, suce of the day and Juice of the Day. This mouthwatering platter is good for two. We tried Neelkamal and Medley Juices. Both the juices were very different then anything we had tried earlier.

Lastly, the prices are all affordable! We loved the overall experience and will surely be heading back soon!
You can order on Zomato or 04- 3802424.