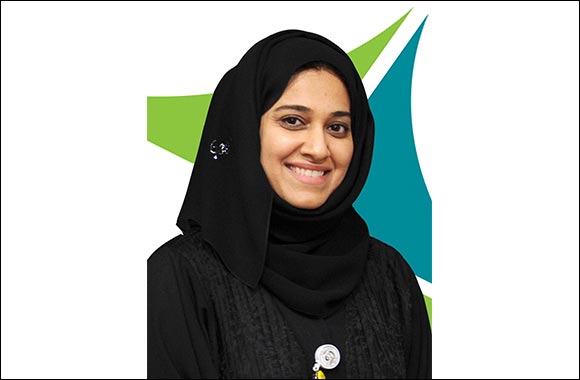 • Move comes after large research study by MBRU and DHA showed saliva to be an effective alternative to the nasal swab for PCR testing of COVID-19 in children.
• The move aims to provide convenience and ease to children who need a COVID-19 test.
• The decision highlights how data and evidence can help develop public health policies and improve practice to provide high quality care to the community.
Dubai, United Arab Emirates, 22 November 2020: The Dubai Health Authority (DHA) facilities and DHA COVID-19 screening centers have now adopted saliva testing for children aged 3 to 16 years.
The research-driven and evidence-based move comes after a joint study headed by MBRU and DHA highlighted the diagnostic accuracy for COVID-19 saliva testing in children.
The move will ensure a more comfortable method of COVID-19 testing for children and will eliminate the inconvenience of a nasal swab collection, which can be unsettling for children.
The research team took saliva and nasal swabs from 476 children who presented for COVID-19 screening at DHA screening facilities. The saliva specimens were collected into sterile containers, and at the same time, the children provided nasal swab specimens collected by trained healthcare professionals for comparison with the saliva results. The samples were then tested for detection of SARS-CoV-2, the virus causing COVID-19 at the DHA Virology Laboratory.
Findings:
The findings of the study showed that saliva could be used for viral detection with 87.7% sensitivity and 98.5% specificity. The positive and negative predictive values for saliva test were 92.2% and 97.6% respectively. These results show that saliva is a useful diagnostic specimen for COVID-19 screening in children.
Dr. Farida Al Khaja, CEO of DHA's Clinical Support Services and Nursing Sector said: "For children, in particular, it is highly beneficial as it eliminates the discomfort associated with a nasal swab test which means children will be at ease and find the test comfortable. We are proud of our collaboration with our partners for this research project and we would like to extend our deep appreciation to the team at MBRU for this impactful research in the UAE. At the DHA, we are committed to providing the highest quality of evidence-based care to our population. This joint effort highlights how research-based data can help develop public health policies to provide the highest-standards of medical care to the population."
Dr. Hanan Al Suwaidi, Lead Investigator of the study and Assistant Professor of Family Medicine, College of Medicine, MBRU, added: "Our role at MBRU as a research institute is to create knowledge locally and worldwide, and this study is an example of translational research that can impact policy and practice and help guide policymakers in decision-making. We are very proud that Dubai's efforts in fighting this pandemic have been research-driven and evidence-based. The use of saliva as diagnostic specimen for COVID-19 screening will indeed offer an accessible and more comfortable alternative for children and their families."
Dr Al Suwaidi said that other advantages of employing saliva for testing are reducing the risk to frontline healthcare professionals and reducing the strain on critical health equipment as well as eliminating the need to use preservatives. She added that it is a cost-efficient method of mass testing.
The study, a first in the UAE and the MENA region, and is the world's largest study of saliva for COVID-19 testing in children to date was a close collaborative effort between MBRU and DHA. The study received approval from the Human Research Ethics Committee at DHA and has been submitted for peer-review publication.