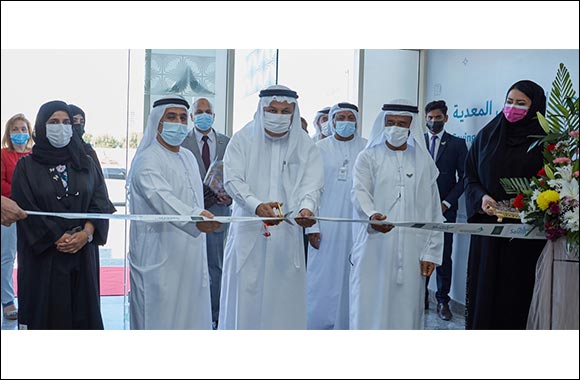 Sub Title: First in the Region, Just Two hours turnaround time to finish complete visa stamping & emirates id process.
Say good bye to the regular visa stamping process which takes long ques and a minimum of 4 days waiting period. Head over to Al Nahda Centre in Al Qusais, Dubai and opt for the service of your choice. As part of DHA's continuous emphasis on improving the Visa related services, Al Nahda Centre is equipped with highly customized services especially the fast-track facility which enables the general public to complete the whole visa stamping, visa renewal and emirates id processing in an astonishing two hours' time.
Al Nahda Centre located behind Al Nahda Metro station is a 100000 sq.ft state of the art facility for all government related services,. Already rated as the best-in-class destination by popular choice provides ample free parking and all other related amenities with ease. Positioned in such a strategic location equips customers from all emirates, especially Dubai & Sharjah to zoom through their visa processing with industry leading customer service.
VVIP, VIP services, emigration related works, Visa typing, world class occupational health screening, Amer services, Public & Private notary services, Municipality collection centres, Revenue and Dubai Economy services can now be availed from the flagship Al Nahda Centre, Dubai.
Lead by a team of over 200 highly trained professionals and equipped with state-of-the-art technology labs for audiology testing and ophthalmology make sure the process is hassle free for even the customers who are having cases of complexities to clear the medicals generally. The humungous 4000 tests a day capacity of the center with an extraordinary facility to accommodate 800 people at a time delivers the most accurate test results with precision. Not that alone, the grand plans to expand the capacity by 50% more is already under way.
Al Nahda Center is officially opened to the public by His Excellency Humaid Al Qutami, Director-General of the Dubai Health Authority (DHA). During the inauguration event, he has reiterated Dubai Health Authority's commitment to provide state-of-the-art facilities to provide top notch services to the general public even during the time of COVID-19.