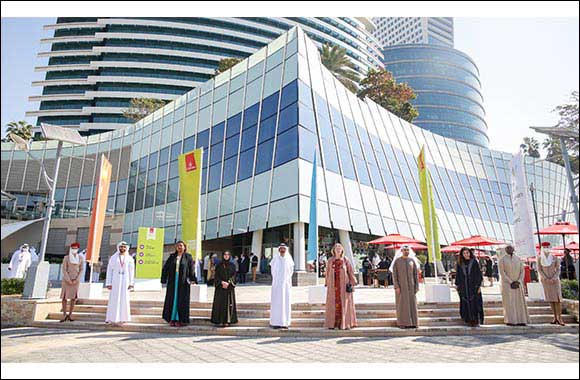 • Thomas Erikson revealed how to spot a psychopath, and shared his insights into how we act and react depending on our personality type.
• Bolu Babalola shared her fantastical mythical love stories from around the world before it was colonised by western culture.
• A fascinating session called Fighting the Anti-Facts Movement which featured medical experts Jay Jayamohan, Nafea Alyasi, and Rupy Aujla, who took a scalpel to conspiracy theories and misinformation.
• A celebration of My Little World: The Stories of HH Sheikh Mohammed Bin Rashid Al Maktoum, a free session for children and families.
• Walaa Kamal spoke to Max of Arabia about how what happens online affects our offline world.
Coming up tomorrow:
• The one and only Malala. While her talk is sold out at the LitFest, the session is available via livestream through the Digital Pass.
• Voices of Future Generations, the writing competition for children under the patronage of UNESCO, launching its first book of winners' stories at 10:00.
• There are few tickets left for Elif Shafak in what promises to be a riveting talk about her latest books. Her session starts 16:00.
• A thrilling panel session with Oyinkan Braithwaite and Jessica Jarlvi, two fantastic writers, talking about the criminals closest to us, even in our own homes.
• LitFest favourite Julia Johnson will be sharing the story of The Pearl Diver's Son, a beautiful tale with an engrossing mystery set in the time of pearl diving. This session is recommended for children age 9+.