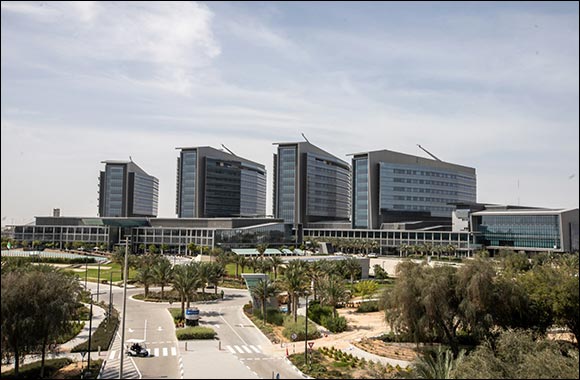 SEHA-affiliated SKMC and SSMC facilities operating as cohesive unit to provide patients with cross-access to industry-leading network of specialists, medical equipment and technologies
Abu Dhabi, 18 May 2021: Abu Dhabi Health Services Company (SEHA), the largest healthcare network in the UAE, is facilitating a comprehensive, integrated and collaborative approach to medical care with its distinctive Group Practice Model. The model ensures patients across SEHA-affiliated Sheikh Khalifa Medical City (SKMC) and Sheikh Shakhbout Medical City (SSMC) are able to benefit from cross-access to the facilities' industry-leading network of doctors, physicians and clinicians, as well as specialized medical equipment and technologies as needed. Together, the two facilities aim to achieve greater clinical integration and provide quick, effective and efficient access to care across the network.
The coordinated care model underscores SEHA's ongoing efforts to elevate the standard of healthcare delivery, increasing patient access to primary and specialty care across cardiovascular, hematology, oncology, gastroenterology and orthopedics.
Dr. Omar Salem Al Falasi, Consultant Cardiologist and Head of the Cardiac Electrophysiology Department, SSMC, said, "SEHA has been on a transformative journey to shape a modern, progressive healthcare landscape. This journey has been guided by an agile mindset that infuses innovation and integration, while keeping patient-centricity paramount. The Group Practice model is a natural progression for enhanced patient outcomes, marking an important step towards further expanding the reach and accessibility of our world-class care.
"The model strengthens a synergistic alliance between SSMC and SKMC, whereby experienced specialists, ancillary services and team members across both facilities operate as a single, cohesive unit to provide comprehensive care and personalized treatment. By leveraging the full strength of the SEHA network, we are able to create the foundation of a patient-centered, high quality healthcare system with the ability to coordinate care across the continuum."
Dr. Al Falasi also noted that SEHA's aim from this initiative is to establish global healthcare facilities as centers of excellence, recognized for the delivery of specialized and distinguished programs with exceptionally high levels of expertise and multidisciplinary resources to achieve the best patient outcomes possible. SEHA's Group Practice model falls within this framework, setting a new benchmark for excellence in the healthcare sector.
The model is also proving essential in education and training for SEHA's healthcare providers, facilitating increased communication, efficiency and knowledge-exchange across both facilities. Dr. Al Falasi further explained that he personally benefited from collaborative planning and shared decision-making to reach the best outcomes for patients. In addition, staff at SKMC are able to benefit from specialized learning and training available at SSMC through their partnership with Mayo Clinic, enabling them to develop their skills and talent in highly complex subspecialties.
The overall framework of the model connects specialists in SSMC and SKMC, either by extending the necessary medical care to the patient residing in Abu Dhabi city near to SKMC, or by transferring the patient through SEHA's distinguished ambulance service to SSMC.

Among the patients who have benefited from the Group Practice model is Mr. Osama Abd Asaad Mahjoub, whose treatment is being overseen by Dr. Al Falasi. Mr. Mahjoub first started his consultation at SKMC but expressed concerns with the time it took to travel to the facility. Through patient‐centered and partnership‐driven services, he is now able to continue his treatment near his place of residence at SSMC and benefit from easier and quicker access to his required treatment.