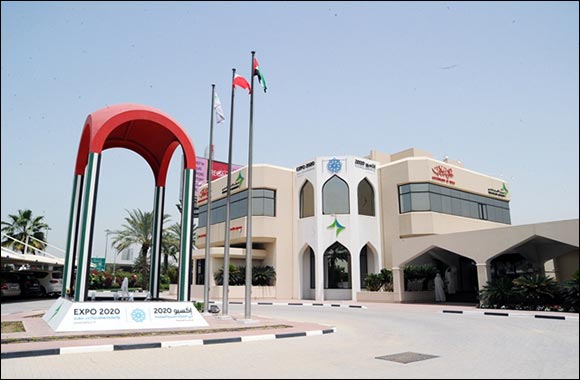 DHA will also display its latest services especially in the field of healthcare technology.
Dubai, United Arab Emirates, June 21, 2021: The Dubai Health Authority (DHA) is participating in the 46th edition of the Arab Health Congress and Exhibition, which is the Middle East's largest healthcare trade show.

The congress is taking place at the Dubai World Trade Centre and the DHA will participate in this year's edition of the exhibition, along with a group of its strategic partners, namely: the Control and Control Center, Mohammed bin Rashid University of Medicine and Health Sciences, Emirates Airline, Noor Dubai Foundation and Al Jalila Children's Hospital.

DHA's participation in this edition aims to shed light on the efforts that Dubai has made and is continuing to make in order to overcome the global challenge imposed by COVID-19. DHA will also provide an overview to exhibition goers of Dubai's exemplary experience and its successful methods in combatting the COVID-19 pandemic, and bypassing the peak period of the pandemic as well as the rapid steps the Emirate took towards recovery.
The authority will also highlight a set of innovations and smart solutions, which it aims to implement in line with its vision to prioritize the use of technology across all aspects of healthcare from health management to patient-centric tools such as telemedicine.
Commenting on the authority's participation in this major international exhibition, His Excellency Awadh Al Ketbi, Director-General of the Dubai Health Authority, highlighted Dubai's enormous capabilities that makes it the leading platform in organizing and hosting international summits, events and conferences.
He also highlighted that Dubai's success in organizing the Arab Health Exhibition this year given the circumstances the world is going through, shows the strength of the UAE and Dubai. It also highlights Dubai's capabilities in providing a healthy and safe environment for all.
His Excellency Al Ketbi said that this exhibition represents an important opportunity for all participants to exchange knowledge and experience as well as to highlight the latest advances in the medical field at a local, regional and global level.
He added that the congress provides an opportunity for Dubai Health Authority and all those taking part in this congress to build new partnerships and discuss collaborative opportunities.
His Excellency pointed out that what distinguishes the authority's participation in this year's exhibition is the presence of strategic partners with it on one platform, and they constitute, with their presence, an important additional force for the health sector in Dubai, stressing that DHA deeply values these partnerships, which aim to fulfil the vision of further strengthening Dubai's health sector.