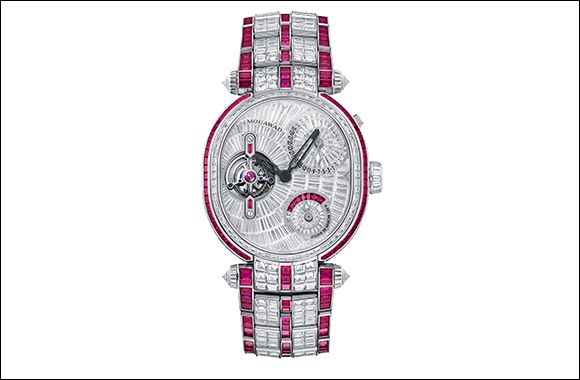 FOR GENTLEMEN OF DISTINCTION
Mouawad's heritage of crafting the extraordinary 'for him'


July 13, 2021: Blazingly brilliant, the limited-edition Mouawad Grande Ellipse Galaxy is a timepiece that unites Mouawad's Swiss watchmaking heritage with its tradition of crafting the extraordinary for gentlemen of distinction. Available in 18-karat white gold, the Grande Ellipse Galaxy collection encompasses models that are fully studded with diamonds or diamonds and rubies – giving the essence of traditional Swiss watchmaking a luxurious incarnation where precious gems and impeccable timekeeping blend in one.

With the same exacting attention to detail, Mouawad accessories for men attest to Mouawad's passion for crafting the extraordinary. Rubies, sapphires, emeralds and diamonds are among the outstanding gems that are hand-set in precious metals to create unforgettable cufflinks, prayer beads, rings, pens, and more. As uniquely distinct as the Grande Ellipse watches, Mouawad accessories are the ultimate complement to every gentleman of distinction's extraordinary lifestyle.