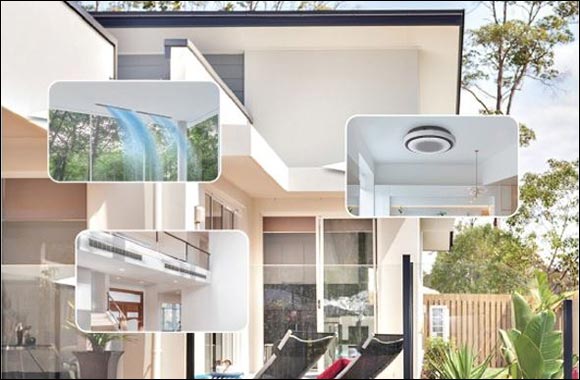 Dubai, 29th September 2021: Any home or business owner can appreciate the function of an air conditioner. It keeps warm climates cool and helps to circulate airflow, making it a critical asset of most indoor environments. Understanding the importance of a well-maintained AC can help customers keep up their performance of their AC and not waste energy and money. LG Electronics (LG) air conditioners provide optimized solutions for every sector and climate with a wide range of cutting-edge systems that bring exceptional air conditioning performance to buildings worldwide.
When considering an AC replacement, here are some of the common causes to watch out for.

Performance Degradation and Energy Consumption Ratio

No matter how efficiently an air conditioner is maintained, the failure rate will increase once the 'Effective service Life' is over. As the performance degrades over time, efficiency level drops, noise increases which all together increases the service frequency and cost. Then it becomes non-economical to repair and maintain the old AC further and replacing it with a new AC unit with improved technologies becomes a right choice. Additionally, the percentage of energy used for cooling in summer buildings is higher than expected. Especially in areas with long summer seasons of tropical climate. Checking the performance of an AC unit during these warmer months can help save energy.

Lack of New Innovations
Additionally, old AC's with no invertor compressor have huge maintenance costs due to breakdowns which jeopardize peace of mind. As well they lack the innovations that newer AC's offer, like remote temperature control. Imagine the convenience of setting a desired temperature while on route home, instead of waiting the 20-30 minutes it takes for an AC to achieve the set degrees. With a remote control, comfort cooling can be possible at all times.
When is the best time to replace AC?

The customer knows best when to replace the air conditioner. This is because customers always experience the condition of their products and have the best understanding of budgets for replacement. With money management and retrofit solutions, such problems are easily solved. By getting a new retrofit solution, customers can get a fresh start with their AC and achieve lower energy costs thanks to the invertor compressor which adds up to 50% in savings each year.

Solution for Residential Sites

When retrofitting in a residential unit, the piping can make a huge difference. If the pipes are not insulated, thermal energy loss can result in increased electricity use due to reduced efficiency. However, LG Electronics provides a solution that allows users to use existing pipes without additional insulation or replacement of pipes. With the change of technology and the structural change of the product, piping insulation is now a must for all brands.
LG's Retrofit Kit reduces investment costs for air conditioner replacement by reusing non-insulated piping. Existing materials are determined whether they are reused or not through a specialist's on-site inspection. With ongoing service support like the ThinQ App and BECON central control, customers can enjoy smart individual control solutions.