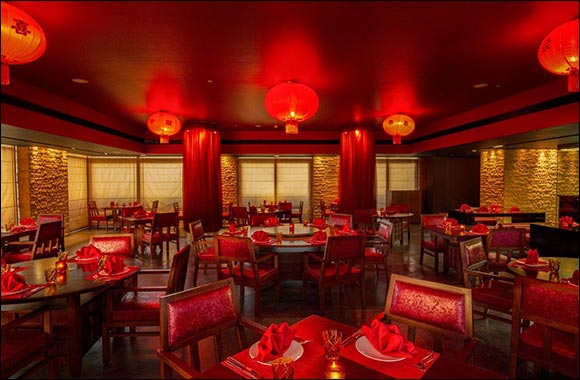 • Roaring Chinese New Year | Offer available until 3 February 2022
Celebrate Chinese New Year 2022 enjoying an exclusive three-course dinner at Hong Loong Pan-Asian cuisine restaurant. Our Chef de Cuisine Mustian Gadang has prepared an exquisite Chinese dinner menu which features authentic delicacies like Cantonese Roasted Duck Breast, Mapo Tofu and Lanzhou Beef Noodles. Hong Loong offers a chic, yet relaxed indoor dining experience with a private dining room that can host up to ten guests. Come over with friends or family to celebrate the beginning of this Lunar New Year enjoying the best of Chinese cuisine.
Offer - Chinese New Year dinner is available for AED 350 for two adults including unlimited non-alcoholic drinks. Save 20% when you buy a dinner voucher online prior to your visit. Available daily from 27 January until 3 February 2022, from 6:30pm – 11pm.
• DINING OFFER | Available from 12 until 14 February 2022
Enjoy a 4-course set menu at AED700 per couple at either Porterhouse Steaks and Grills, Moana Seafood Restaurant or Hong Loong Pan-Asian Restaurant. Package is inclusive of two glasses of sparkling wine upon arrival.
Looking for something a bit more romantic and intimate? Why not book a private cabana wither by the pool or beach where you can enjoy a 5-course set menu inclusive of a bottle of Champagne, starting from just AED1,450 per couple. Each cabana will have an accompanying live strolling violinist.