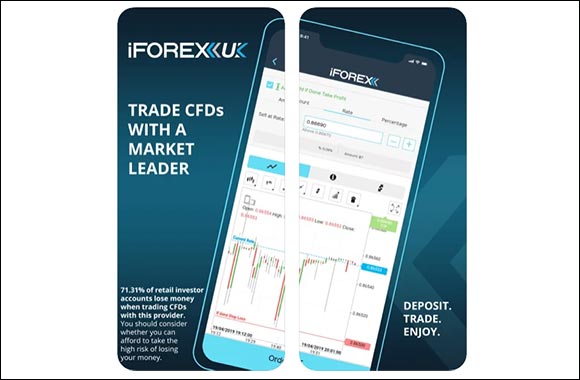 When the pandemic was restricting us to our homes in 2020, e-commerce companies found themselves with an abundant and captive audience, as did companies offering electronic trading platforms. Amazon's net profit jumped up by a massive 84% in 2020 and their revenue for the year was as much as $386 billion. The company turned e-commerce into an art, expertly managing their supply chain and combining digital platforms. Refusing to remain passive, they increased the Boeing 767s in their fleet to 85 by early 2021 and quickened their click-to-door time from 3.4 days to 2.2 days.
ContextLogic's Wish also seemed well positioned to ride the rising e-commerce wave, despite their weak IPO. Their spin on things was in offering a variety of products at wholesale prices for lower income markets, which they did by providing a single product listing for over 100 countries. They tried to increase customer convenience through Wish Local, which allowed users to buy from domestic sellers, and they launched an aggressive marketing campaign, engaging customers with a gamified platform. Shareholders – or those trading shares as CFDs through electronic trading – were expecting great things as 2021 approached, but for all those involved in iFOREX online trading, let's take a look at how things have developed for the big e-commerce companies since pandemic restrictions have eased. Who had the top sales in 2022? Keep reading to find out more.
Wish
The re-opening of physical shops when lockdowns were lifted put the brakes on e-commerce, but the low year experienced by Wish in 2021 was due to other factors as well. The platform lost thousands of customers because of dissatisfaction with product quality and long turnaround times. Some products were even classified as dangerous by French authorities. The considerable loss took them from over 100 million monthly active users at the end of 2020 to only 60 million by Q3 2021. The company tried to fix things by attracting quality merchants with monetary incentives, offering discounts, and reducing delays in deliveries. Still, they reported a $58 million loss in Q4 2021, and revenues were down 63.6% in that quarter compared with the previous year. Wish suffered together with other tech companies in the first three months of 2022, with sales down, low cash flow, and depleted users.
Alibaba
At the end of February 2022, Alibaba announced their revenue growth for the last quarter was the slowest since its listing in 2014. Sales had been falling and other companies were vying for top sales in 2022. Behind this was the weaker economy in China, which drained away customers' surplus income. After the announcement, company shares dropped 7%. Another strong headwind for Alibaba was the crackdown of Chinese regulatory authorities that began near the end of 2020. Competitors like Tencent were taking away funds normally destined for the king of Asian e-commerce. "Merchants now have to allocate their advertising dollars to different platforms", explained Vinci Zhang of Pacific Epoch. By mid-March, Alibaba was poised to lay off tens of thousands of employees in order to cut costs. Stock was down over 60% since the beginning of 2021.
Amazon
Amazon also suffered in the first quarter of 2022, facing challenges in the form of inflation, labor shortages, and the Ukraine conflict. At the end of April, their stock was down 11% year-to-date and 8% in only the previous month. By the end of the year, the expectation was that earnings would be down 28% year-on-year. Analysts, however, saw a positive foundation for the company going forward, saying that it "Should benefit from improved operational efficiencies…, the closing of some its physical retail locations, and the lapsing of Covid-related labor shortages", in the words of Citigroup's Ronald Josey.
Times Ahead
Deutsche Bank's Leo Chiang says traders should expect "More near-term pressures for [Alibaba] across its various business lines", but he remains confident in the power of the "Solid fundamentals of its new business, such as Cloud and international commerce, to support long-term growth". Alibaba was actively increasing its presence in Europe at the end of April this year through expanding Lazada, its Southeast Asian wing into the bloc. Lazada makes use of European vendors, in contrast with AliExpress which uses merchandise from China.
Chiang says international e-commerce in the next few quarters "May continue to fluctuate" but sees "Structural opportunities post pandemic for these businesses", which will be competing for top sales in 2022. If you're involved in iFOREX online trading of the shares of big e-commerce companies as CFDs, watch the news for new regulatory scrutiny by Chinese authorities which may affect the price of shares of companies like Amazon and Alibaba. Needless to say, the Ukraine conflict and its accompanying sanctions could continue to make an impact on inflation, which is tied up with the bottom lines of e-commerce firms. And finally, traders will be watching for the lifting of lockdowns in China and their effects on companies like Alibaba, but also on the world economy.