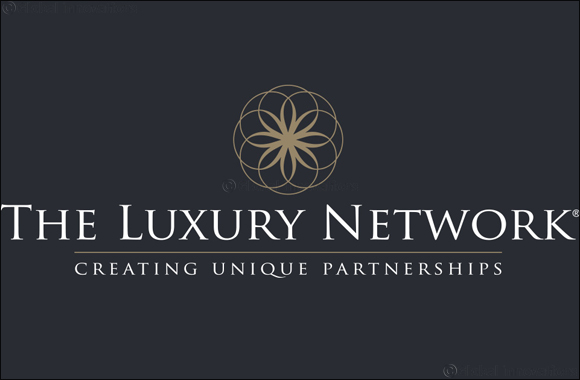 Cael Presents The Luxury Network International Gala Awards
Dubai, UAE – February 11, 2019 - The Luxury Network International has set its sites on Dubai, UAE as the chosen host city for this year's Luxury Network International Gala Awards presented by Cael. The annual celebration recognizes companies and brands nominated for their achievements in the luxury industry. The honorees will include both well-established companies and emerging luxury brands, on the local and international levels as well as humanitarian personalities and successful business leaders. This year's awards will take place at the brand new Caesar's Palace, Bluewaters Island on 23 February 2019. "We really wanted to make a statement this year, both in location and recognizing the achievements of these brands and companies," said Fares Ghattas, Global CEO of The Luxury Network, "Nowhere else in the world embodies luxury as the UAE, so it was the perfect fit for this year's gala and awards show and will be even more exceptional than our past events."
This year's International Awards Gala is under the patronage of H.H. Sheikh Nahyan Bin Mubarak Al Nahyan, the UAE Minister of State for Tolerance, who will be in attendance along with over 400 representatives from the nominated companies, partners, sponsors, and honorary guests from across the globe. MC's for the event this year include Robert Nakhel from Sky News and Malak Fawaz Abdallah from Dubai Sports TV and keynote speakers H.H. Sheikh Nahyan Bin Mubarak Al Nahyan, H.E. Fouad Chehab Nabih Dandan, Lebanese Ambassador to the UAE and DR Ahmed Bin Mohammed Al-Jarwan. The awards will be presented to winners in sixteen categories during the gala dinner, with performances by A-list singers Faiz Al Said, Yara and Walid Toufic throughout the evening. The celebrations will continue into the night, highlighted by both the beautiful venue and the prominent guests in attendance.
The Awards will not only highlight achievements in the luxury industry, but also the extraordinary work of CAEL, born through the Balsamat Charity Organization and the official charitable partner of The 2019 Luxury Network International Gala Awards. CAEL works to highlight the achievements of extraordinary humanitarian acts throughout the Middle East and to highlight the leading role that embassies can play in bringing together people of the region and the world. They commend leading initiatives taken by embassies that help in promoting education, awareness and collaboration between different cultures and backgrounds around the globe. Proceeds from the 2019 International Gala Awards will be given to Rashid Center For People with Determination to help further their mission throughout the region. "CAEL is a natural recipient and partner for TLN when you look at the work we are doing and how we are really taking the lead in recognizing humanitarian efforts in the region. We are disrupting old 'status quo' notions through education and collaborations, much as TLN is doing," said Mrs. Amala Shouman Solaiman president of Cael. "When we entered the market," stated Ghattas, "we knew we were really forging new ground by creating market affinity partnerships and collaborations within the luxury industry. We began organizing and managing high-end joint events between the worlds finest brands, allowing them to not only showcase their business, share costs, entertain their own VIP clients and prospects, but also meet new pre-qualified High Net Worth (HNW) customers from other collaborating brands. It's an innovative concept of 'don't fight them, join them' - creating a non-competitive environment between the brands and offering their clients new 'experiences' through affinity partnerships between brands. Our enormous success over the past decade has really proved it's a model that works and highly sought after in the industry with our member database of over 30,000. It really has disrupted the luxury industry in the most positive way. Our annual awards gala really sums up and celebrates that success and spirit and CAEL is the perfect charitable partner for us to celebrate those achievements with."
The International Gala Awards will be bringing together over 200 luxury brands from over 25 countries representing Europe, CIS, Middle East, Africa, Asia and the United States. Award categories include: Luxury Hotel, Luxury Aviation, Luxury Culture, Luxury F&B, Luxury Fashion Brand, Luxury Architecture Company, Luxury Car, Eco Luxury Brand, Luxury Sustainability, Luxury Real Estate development, National Brand, Luxury Yachting, Luxury Jewelry Brand, Luxury Bank, and Humanitarian Award.
A press conference and luncheon will be held at Caesar's Palace, Bluewaters Island on 13 February 2019 at 12pm (noon) for all international and regional press and media.