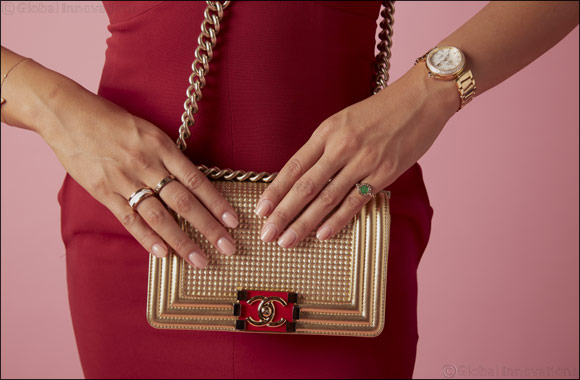 Dubai, United Arab Emirates - October 07, 2019: With the rise of the modern era and social media, luxury consumers are exposed to constantly changing styles which foster a desire of tireless change and continuous experimentation. Nowadays, consumers buy 400% more clothes than they did two decades ago. To keep up with the demand, companies need rapid stock turnover. This massive over-consumption leads to massive over-production and according to the Australasian Circular Textile Association, about 30% of the clothes made around the world are never sold. In 2018 alone, the cost of this unsold and destroyed inventory was estimated to be $210bn.

The fashion industry is indeed the second most polluting industry in the world. Overall, whilst 85% of human-made debris on the shorelines around the world are microfibers, and 190k tons of textile micro plastic fibers end up in the ocean every year, 95% of the pieces being currently thrown away could have been reused, repaired, or repurposed.

Taking these ecological and hazardous threats into account, a younger and more informed generation is leading the shift towards a more sustainable lifestyle. Currently, "Sustainability influences the purchasing behavior of approximately 60% of True-Luxury consumers (+12% vs 2013) driven by environmental, animal and ethical manufacturing concerns", according to BCG's Luxury Global Consumer Insight 2019. It is considerably fueling secondhand purchases. According to the same report, 17% of true luxury secondhand consumers perceive the pre-owned market as a truly sustainable alternative for their purchases and 10% consider sustainability to be now in the top 3 values defining luxury itself.

Indeed, instead of encouraging this overproduction and overconsumption of fashion products, the resale market offers buyers a sustainable alternative to fast fashion whilst offering them long-lasting choices of the highest quality. Whilst the average lifetime of a garment is 3 years in the fast fashion sector, the lifetime of a luxury product can last decades when preserved properly. The resale market allows and encourages consumers to buy less but better whilst continuously satisfying their desires to be fashionable and on trend. It also offers consumers the opportunity to declutter their closets by selling what they no longer use in order to finance newer purchases whilst giving a second life to these pieces.

The resale market is one of the most critical and sustainable solutions to the current ecological damage the fashion industry is causing. It is also defining "circularity" in the sector and The Luxury Closet is one of its pioneering advocates - worldwide. As a matter of fact, since its inception, considering the fabrics, materials and composition of the products The Luxury Closet has sold, the start-up has already offset the equivalent of 2 million liters of water used, and 500,000 KM driven.