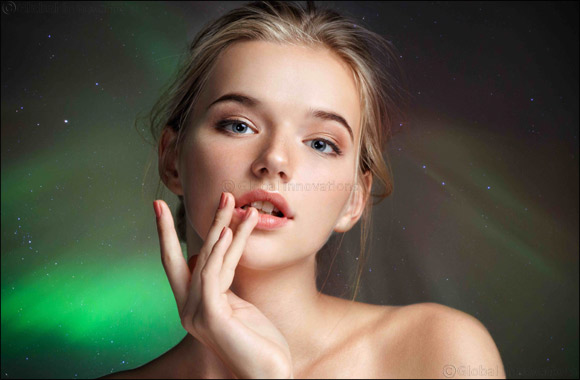 -N-Beauty is Officially In-
Dubai, United Arab Emirates - October 08, 2019: Swedish skintech powerhouse FOREO just revealed the latest in beauty, hailing from none other than the brand's homeland itself - the Nordics. With a focus on simplicity and nature, N-Beauty is now the official buzzword in the beauty world, promoting skincare rituals for an enviable healthy glow, no matter what the lifestyle.
"N-Beauty is all about going back to basics," says the FOREO Institute's Product Development Manager Dalia Fernandez. "The principles of Nordic skincare are quite literally the opposite of K-Beauty - you've heard about minimalistic Scandinavian design and the same goes for their approach to skincare. Less is definitely more and the more natural the better our research found."
Where looks are concerned, Nordics are renowned for a coveted glow that many people attribute to an appreciation for wellbeing and a close connection to nature. The Nordic countries are also ranked as the happiest in the world and are famous for being home to some of the world's most beautiful women. Many Nordic people also believe that their skin is naturally resilient as their bodies are used to the harsh climates and unusual light cycles present in Nordic countries.
And although these factors are admittedly down to geography and genetics, there are some rituals from N-Beauty that will elevate your skincare game - Nordic style - to give the glow without the 10-step routine. Being active is integral to the Nordic way of life. This has a positive effect on skin as it increases blood flow and promotes sweat which will purge the pores of dirt and bacteria if followed by a thorough cleanse with a bacteria-resistant device such as the recently launched LUNA 3. When it comes to the best kind of exercise for skin, FOREO can reveal that resistance training paired with yoga is the best way to naturally boost skin's radiance.
Keeping it natural is also important. The intense and endless light during the Summer months that the Nordics are so famous for is said to have 'life-giving' properties. This transforms plants and fruits into ingredients with the potential to 'heal and re-plump the skin'. Swedish model Karin Agstam reveals that some of her best skincare ingredients come from her own kitchen - something that was inspired by her great aunt.
Simplicity is everything. When it comes to skincare the N-Beauty mentality is to strip it right back making this extremely low maintenance. That means applying a couple of effective products rather than over-layering and risking clogged pores.
"Using the LUNA 3 daily not only removes 99.5% of dirt, oil and sweat from skin, it leaves the skin freshly prepped for powerful moisture absorption meaning that you can absolutely get the most from any product that you apply to your face after cleansing, eradicating the need for layers and layers of skincare" Fernandez continues. "So what we concluded from our research
was that N-beauty is essentially all about going back to basics - skin is officially in from the Nordics - and we believe that a simple daily cleanse is the first step to achieving a healthy radiant complexion,"
Those who want to elevate their skincare game the Nordic way can purchase the LUNA 3 in-store at Sephora across the GCC and online on FOREO.com
LUNA 3 is priced at 1000AED and is available in a range of three skin types including normal (pearl pink), sensitive (lavender) and combination (blue).