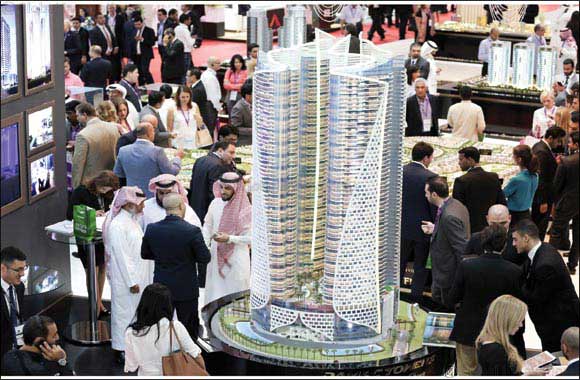 Middle East's biggest property sales platform that coincides with 10th anniversary edition of Annual Investment Meeting will be held on 24-26 March 2020
Dubai November 4, 2019: Dubai Land Department announced the 16th edition of International Property Show (IPS) in partnership Real Estate Investment Management and Promotion Centre to promote the emirate's property market. The partnership is a qualitative leap that will bring DLD's strategic initiatives and projects in the real estate sector.

IPS, the Middle East's biggest property sales platform, that allows retail sales and purchases for both local and international properties will have its newest edition at Dubai World Trade Centre on 24-26 March 2020.

Registration is now open on www.internationalpropertyshow.ae

The three-day annual mega property event, your global realty partner, convenes real estate developers, investors and buyers from five top regions, such as GCC, EU Countries, North America, CIS Countries, South, South East & East Asia.

'IPS 2020 is an ideal opportunity for those seeking to invest in a dynamic and stable sector with highest returns,' said Dawood Al Shezawi, President of Strategic Conferences and Exhibitions, the organisers of the three-event.
The multi-featured AIM 2020 themed 'Investing for the Future: Shaping Global Investment Strategies' aims to boost investments across the world in key sectors like real estate, infrastructure, energy, finance and others.
The transactional property show IPS 2020 will also have workshops, conferences, B2C and B2B meetings while property buyers are offered hassle-free on-the-spot ownership as authorised by Dubai's Real Estate Regulatory Agency. There will also be 3 dedicated sessions focusing on the Real Estate Portfolio Investment inside AIM Pillar Foreign Portfolio Investment, which will support UAE developers to attract investment from this industry.
he mega property festival aims to make Dubai, one of the most visited cities in the world, an ideal choice for property investment, and promote the most attractive investment deals to investors from across the world as well as educating them on the possibilities in the international real estate landscape.