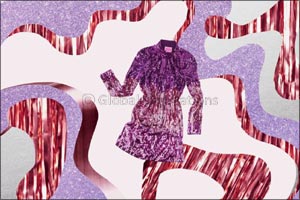 Dubai United Arab Emirates - November 17, 2019: In the season to be jolly, kate spade new york has collated the ultimate gift guide to help you with your festive shopping for your loved ones, or even treating yourself with a little something special.
It's everyone's favorite time of the year to celebrate with family and friends and kate spade new york is about to make it a lot chicer!

Bring smiles to your dearest with a beautiful piece from the Holiday 2019 collection that adds that extra touch of flow and sophistication to an outfit through delicate colors, subtle details and trims, and a distinctive spade lock to seal the deal.