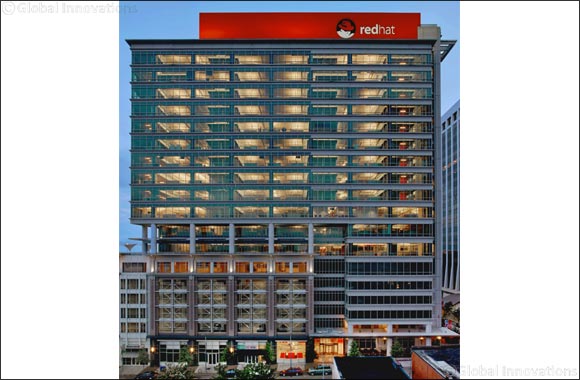 December 12, 2019: Sohar University, today announced that it has collaborated with Red Hat to create the Sohar University Red Hat Academy. Red Hat Academy is an open source, web-deployed and web- managed education program that is designed to provide turnkey curriculum materials to academic institutions to start and sustain an open source and Linux curriculum program.
As a growing need for reducing the skills gab between education and industry, Faculty of Computing and Information Technology (FCIT), Sohar University, has subscribed to Red Hat Academy Program in order to obtain the rigorous curriculum and hands-on labs. These equipped students with the enterprise-ready skills needed before they graduate from the University. In academic year 2018-19, FCIT embedded the Red Hat curriculum (Linux-related content) in the lab-sessions of the "Operating System" course, which provides practical experience with performance-based and hands-on labs for helping students to get skilled up and enhance their career prospects. The program also provides students with highly marketable skills that are in demand in the industry.

Red Hat Academy turns academic institutions into centers for enterprise-ready talent by outfitting them with Red Hat training. For more than a decade, Red Hat Academy has supplied high schools and institutions of higher education worldwide that have the required technology and support environments, with hands-on instruction, curriculum, labs, performance-based testing, and instructor support. Red Hat Academy's web-based curriculum helps create competencies through hands-on, performance-based learning and testing.

Prof. Ahmad Kayed, Dean of the Faculty of Computing and Information Technology (FCIT), Sohar University, Said:"FCIT has recently partnered with Red Hat Academy in order to provide and equip our students with the latest open source technology through the approach of Learning by Doing. They providing us with hands-on and enterprise-ready open source curriculum that contains many real-world cases from different enterprise implementations. This is supporting our University's mission which is engaging minds, transforming lives and Serving the community. As a world's leading program, Red Hat Academy is an exciting contribution to FCIT and we look forward to having a strong relationship and long collaboration that in turn has an excellent impact on the education, sociality and economy in Oman."

Lee Miles, VP CEMEA, Red Hat, said: "We're pleased to have Sohar University joining Red Hat Academy Program, as we see a huge demand in our programs from student to learn more about open source skills and Red Hat Technologies and solutions, We look forward to continued collaboration with Sohar University as an important member of Red Hat's training and certification ecosystem."