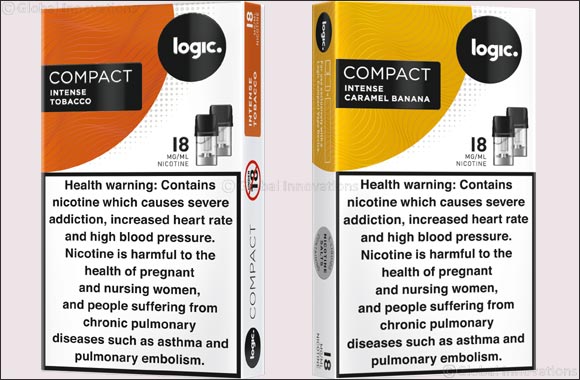 United Arab Emirates, Dubai, 15 December 2019: Following the successful launch of Logic Compact vapes in, Kuwait, (Japan Tobacco International) is bringing its Internationally recognized Reduced Risk Products brand to the UAE (RRP) .
Logic Compact successfully launched in around twenty-one markets Worldwide including Italy, France, Romania, Belgium, Ireland, Switzerland, Russia and Canada earlier this year and in the UK.
JTI's Middle East General Manager Graham Gibbons said, "Our success in the Kuwait market and now the exciting launch into the UAE indicates the potential growth for the vaping market in the Middle East. We are looking forward to offering UAE residents looking for an alternative to cigarettes our Reduced Risk Product. Logic Compact is a premium, stylish product that's simple, convenient and easy to use."
Public Health England have said that vaping products provide a potentially safer alternative than cigarettes. Using Logic Compact does not mean it is necessarily safer than smoking regular cigarettes, however tests have shown that Logic Compact has a 95% reduction in the constituents recommended by WHO for reduction in cigarette smoke .
JTI engineered the new generation 'closed tank' vape device in 2018 with a modern, design-conscious vaper in mind. The product is aimed at adult smokers who want to try an alternative product with potentially reduced risks.
Logic Compact is available in three colours (charcoal, blue and pink). The pre-filled e-liquid pods click into place to the device magnetically, as does the battery into the charger. Refills for the Logic Compact are available in four flavors – tobacco, menthol, mixed berries and caramel banana.
Logic Compact is available from 8 December 2019 from leading retailers across the UAE.